After nearly 20 years of being in service to the 'community', we like to think we carry a big stick for the literary arts with our programming and our mission to elevate writers.
Truth be told, some of those years were lean, but we got by. We love what we do and as much as we appear to be bigger than we are, we are a staff of one with a board of six.
Executive Director: Carla Du Pree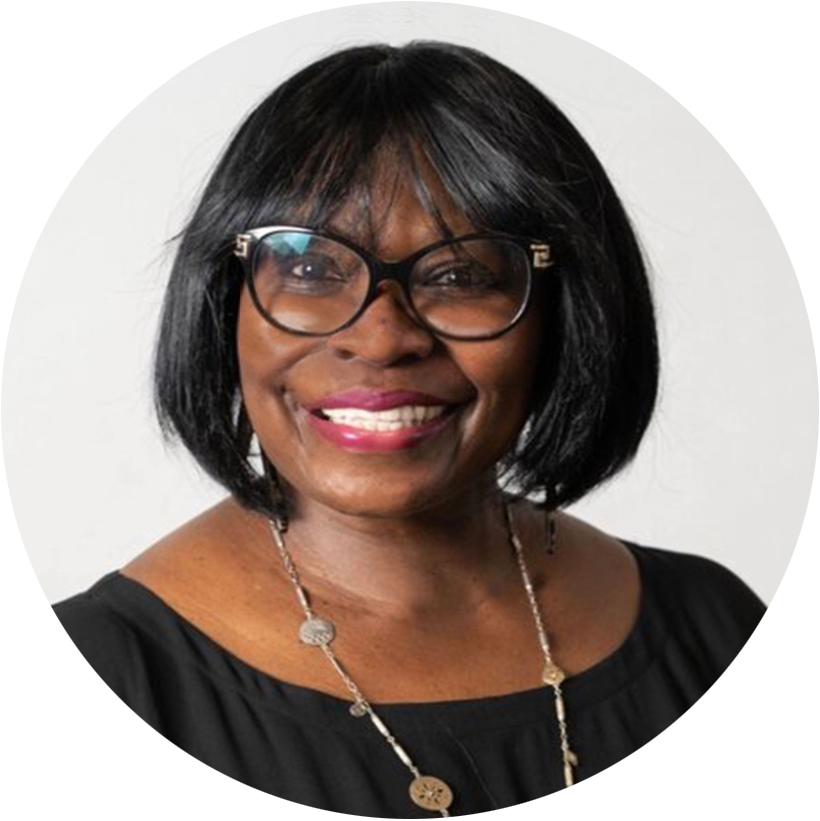 Carla Du Pree has been the executive director of CityLit Project since the fall of 2016, replacing founder extraordinaire Gregg Wilhelm. She is an author, a national and state arts ambassador and a literary arts consultant. Carla was recently selected as the Maryland State Department of Education's Arts Leader Spotlight in celebration of the Year of the Woman.
Carla holds a Bachelor's Degree in English/Writing from the University of Pittsburgh, a Master's Degree in Creative writing from Johns Hopkins University, and was an adjunct professor for many years at Johns Hopkins University's Part-Time Graduate Writing Seminars. She is the recipient of several fellowships for her work in fiction, including Hedgebrook (where she received a stipend from the Whiting Foundation), Rhode Island Colony Writers of Color, Poetry Foundation through Furious Flower Poetry Center (twice), and the Virginia Center for the Creative Arts. She has been awarded a Rubys Grant in Literary Arts, and a Maryland Individual Artist Award in Fiction.
Carla serves on several boards, all affiliated with the arts, primarily to stay abreast of the vibrant arts scene and to press the idea of inclusivity, equity and access at the leadership level. Her lifetime passion is driving writers to push boundaries of living and learning to write those stories meant to see the light of day and those poems that beg to land in someone's ears.
Brian Davis Lyles, Immediate Past Chair
Brian is a corporate communications, marketing and development professional, with abilities in writing, publications management and media. A Baltimore native, his background includes work with Baltimore Magazine, the Baltimore Museum of Industry, and Baltimore Center Stage, in addition to freelance and career assignments in Washington, DC and Phoenix, Arizona. He also serves on the board of the Baltimore Office of Promotion and the Arts.
Dana Harris-Trovato, Chair
Dana Harris-Trovato is a fiction writer who has been professionally involved in managing nonprofits for over 25 years. She was longtime Associate in Education and Program Development for the Touchstones Discussion Project, which uses the discussion of classical texts to build critical thinking and leadership skills in K-12 schools and alternative community settings. In 2020, she received her MFA in Creative Writing from St. Francis College in Brooklyn, NY, where she is an Adjunct Writing Professor.
Chelsea Lemon Fetzer, Vice Chair
Chelsea Lemon Fetzer holds an MFA in Fiction from Syracuse University. Her fiction and poetry have appeared in journals such as Callaloo, Tin House, Mississippi Review, Minnesota Review, and Little Patuxent Review. Her essay "Speck" appears in The Beiging of America: Personal Narratives about being Mixed Race in the 21st Century. Fetzer has led writing workshops through PEN American Center's "Readers & Writers" Program, the Black Writers Conference at Medgar Evers College, the New York Writers Coalition, The Create Collective, and independently. Fetzer currently teaches literature and creative writing at the University of Baltimore. She is a 2019 Rubys recipient for the Literary Arts.
Francis G. "Bunky" Markert, Treasurer
Bunky is a former finance officer for Tuerk House, Maryland Historical Society, Mid Atlantic Arts Foundation, Baltimore Office of Promotion & The Arts, WCPN-FM Cleveland Public Radio, and the Maryland Department of the Environment, now retired. He joined CityLit Project in 2004, and continues to be energized by the creativeness of the organization and the events it produces while on a shoestring budget.
Aditya is a Lecturer at the University of Maryland, Baltimore County with an MFA from the University of Maryland College Park. He lives in Baltimore, currently teaching writing and revising a couple of novels that he keeps threatening to finish someday. His stories, essays, and poems have appeared in B O D Y, The Rumpus, The Millions, The Margins, District Lit, The Kartika Review, CultureStrike, and others. Visit his website to learn more.
Tracy Dimond is a 2016 Baker Artist Award finalist. She is the author of four chapbooks, most recently: TO TRACY LIKE / TO LIKE / LIKE from akinoga press. She holds her MFA in Creative Writing & Publishing Arts from the University of Baltimore. Find her online poetsthatsweat.com.
Discover Our Volunteer Programs
Find out how our volunteers make a difference, every day.

I love working with CityLit because it keeps me engaged in the excitement of a vibrant literary world that doesn't shy away from difficult and important issues.

Dana Harris-Trovato, CityLit Project Board Chair and Adjunct Writing Professor, St. Francis College, Brooklyn, NY
Select individuals from the literary and business communities comprise the CityLit Leadership Council, offering advice and guidance to the organization.
Founding Board Chair, CityLit Project
Adjunct Faculty Member, Johns Hopkins and American Universities
President Emeritus, National Peace Corps Association
Former President, Alliance for Peacebuilding
Former Chief of Staff for Congressman John Garamendi
Former Board Member, CityLit Project
Coordinator of Programs and Publications (Retired), Enoch Pratt Free Library
Former Board Chair, CityLit Project
Principal, Ober, Kaler, Attorneys at Law
Shareholder, Baker, Donelson, Bearman, Caldwell & Berkowitz, PC
Executive Director, Hillwood Estate, Museum & Gardens
Founder Emeritus, CityLit Project
Director of MFA Programs
Assistant Professor, Creative Writing, George Mason University