CityLit is in the business of growing readers and writers at every step in their journeys.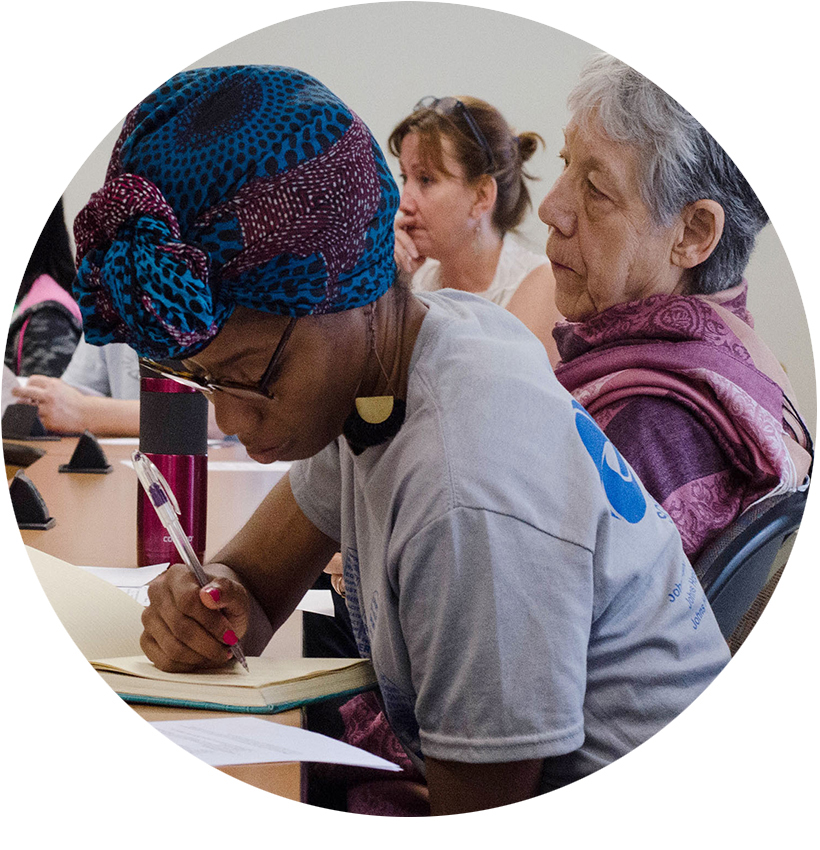 This includes providing what we deem stellar resources they can return to again and again. We aspire to engage both emerging and established writers and readers who are ready to take their work to the next level and to increase their literary footprint.
These resources are in no particular order. Engage with them as you see fit, and let us know via email if there are resources we should add. For those of you who want to introduce us to literary organizations – any organization of note that serves literature, please invite them to become part of The Village by filling out the form on this page.*
* There is no obligation to join. We will merely add your information to our website along with a link. We will also further promote your work at our signature events if you send literature to our office address: 120 W North Avenue, Suite 201, Baltimore, MD 21201.

Resources to Help Survive the Financial Disruption of COVID-19
Baltimore Office of Promotion and the Arts (BOPA)
Greater Baltimore Cultural Alliance
COVID-19 Freelance Artist Resources
Alliance of Artist Communities (AAC) Relief Program & Links
American Society of Journalists and Authors (ASJA) Relief Fund
PEN America Writer's Emergency Fund
Queer Writers of Color Relief Fund (GoFundMe)
Creative Capital's List of Arts Resources During the COVID-19 Outbreak
Arts and Culture Leaders of Color Emergency Fund
COVID-19 Emergency Resources For Marginalized Artists & Communities
Authority Collective COVID Resources
Freelancers & Community Resources 2020
COVID-19 Resources for the Artist Organization Field
Unpopcultur's COVID-19 Artist & Freelancers Resources
MSAC
MSAC is hosting a series of Creative Conversations. These discipline-specific virtual gatherings are to give updates, hold the space for peer-to-peer sharing, encourage updated recommendation for action by MSAC, and envision the resurgence of arts activities.
For Independent Artists to be eligible for MSAC Emergency Grants, the artist must submit proof of ineligibility for *Unemployment Insurance (UI) or proof that they have either exhausted UI benefits, (including Pandemic Emergency Unemployment Compensation and Pandemic Unemployment Assistance) or that UI benefits do not fully cover losses sustained as a result of the Governor's declared State of Emergency in relationship to COVID-19. (We've since learned this may be complicated for independent artists, as the designated site may not be readily prepared for handling independent artists applications. We suggest you continue trying to reach them.)
Alanah's COVID-19 Emergency Fund For Artists & Freelancers
For artists and freelancers facing financial challenges amid COVID-19. If you are interested in receiving assistance, send an email to al***********@gm***.com. If you would like to donate via Cash App: $AlanahDavis, Venmo: @AlanahNichole, PayPal: La*******@ao*.com
* Please check this link for updates to these resources. The site is actively being updated by Baltimore artist, curator, and organizer Ariel Cavalcante Foster.
Volunteer to support the Baldwin Prize
You could be a judge or writing consultant!

After relocating to my hometown of Baltimore for the first time as a working writer some years ago, CityLit was one of the first places that helped me connect with the robust and close-knit literary community in the city, not only to just meet writers and talk shop, but to engage in important dialogue about the reasons why we write – to tell our stories in the hope of creating the social and political future we want to see .

Aditya Desai, CityLit Board Member, Prose Writer, Writing Professor