Saturday, March 12, 2022, @ 10:00 am – 12:00 pm EST
One-on-One 30-Minute Editorial Critique Sessions: Rosalia Scalia, Karen Houppert, Bret McCabe, Laura Ballou, Chelsea Fetzer, & Nora Belblidia ($10)
Registration is required.
Please click the link below to register for the Zoom Meeting:
https://citylitproject.salsalabs.org/clf22editorial
Guidelines:
* Five pages of poetry OR Five pages of prose:
• Double-spaced • 12 pt. font • 1-inch margin
• Numbered pages
• Name must be included
Manuscripts must be received in advance.
(If you are feeling ambitious, please know ONLY the first five pages will be critiqued!)
For any of Saturday's events, daily garages and metered on-street parking are located close to the library, but we encourage carpooling & reserving a spot ahead of time by using SpotHero or a similar reservation service. The MTA Trip Planner is helpful for determining your best route if you are using public transportation. Parking can also be found at the Franklin Street Garage. You can find more parking options by Clicking Here.
---
Featuring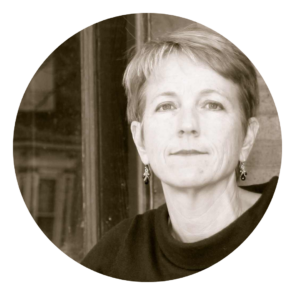 KAREN HOUPPERT
Genre: Creative Nonfiction, Fiction
Karen Houppert is Director of the M.A. in Writing Program at Johns Hopkins. She was a contributing writer for The Washington Post magazine and now freelances for many magazines, covering social and political issues. A former staff writer for The Village Voice, she has won awards for her coverage, including a 1991 National Women's Political Caucus Award for feature writing, a 2003 Newswomen's Club of New York "Front Page Award," a 2011 Council on Contemporary Families Media Award for Print, and Maryland/DC/Delaware Press Association Award—as well as bringing in 18 MDDC journalism awards for her staff while she served as editor in chief of Baltimore City Paper. She was twice an ASME National Magazine Award finalist and was nominated for a Pushcart Prize in 2016 for her essay "The Heart is a Lonely Hunter, Interrupted." She has won numerous fellowships, grants, and residencies including a John Jay/H.F. Guggenheim Reporting Fellow, a John Jay Public Welfare Reporting Fellow, a Kaiser Media Fellow, multiple Nation Institute Investigative grants, among others. She's the author of three nonfiction books, a contributor to five, and co-author of the Obie-award-winning play "Boys in the Basement" based on her trial coverage of a rape in Glen Ridge, New Jersey.
https://www.karenhouppert.net/
Twitter: @karenhouppert
Instagram: @karenhouppert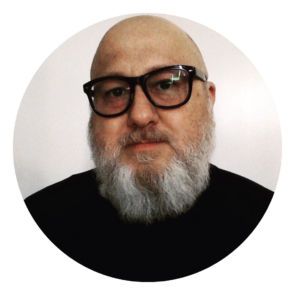 BRET MCCABE
Genre: Creative Nonfiction
Bret McCabe has been an arts and culture reporter, critic, and a freelance features writer and editor over the past 20 years. His work has appeared in the Baltimore City Paper, Dallas Observer, BmoreArt, Fort Worth Star-Telegram, among other magazines, newspapers, and websites. He was a 2010 finalist for the Nieman Foundation for Journalism Arts & Culture Fellowship and a 2010 fellow at the NEA Arts Journalism Institute in Classical Music and Opera at Columbia University. He is the senior humanities writer at the Johns Hopkins Magazine.
Bretmccabe.com
Twitter: @bretmcbret
Instagram: @bretmcbret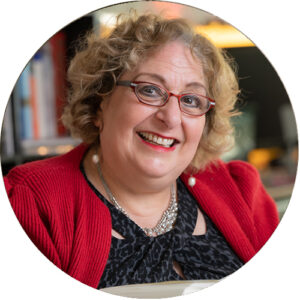 ROSALIA SCALIA
Genre: Fiction
Rosalia Scalia is the author of the story collection, Stumbling Toward Grace (Unsolicited Press). Her fiction has appeared or is forthcoming in The Oklahoma Review, North Atlantic Review, Notre Dame Review, The Portland Review, and Quercus Review, among many others. She holds an MA in writing from Johns Hopkins University and is a Maryland State Arts Council Independent Artist Award recipient. She won the Editor's Select award from Willow Review and her short story in Pebble Lake was nominated for a Pushcart Prize. She lives in Baltimore City with her family.
www.rosaliascalia.com
Twitter: @rscalia
Instagram: @citygirlro
Facebook: https://www.facebook.com/Rosalia-Scalia-184872285263736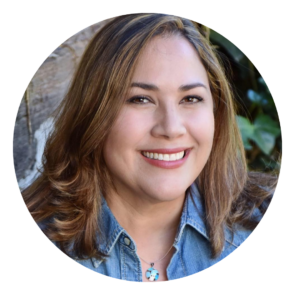 LAURA BALLOU
Genre: Playwriting, Screenwriting
As a writer and educator, Laura Ballou believes the art of storytelling is a powerful tool to touch hearts, change minds and affect social change. Working in the public school system for the past twelve years, she's witnessed many of the issues that today's youth encounter in their daily lives. She's co-written a teen sci-fi/socially conscious TV series and a feature screenplay with Emmy Award Winning Director, Mary Maderias. She also co-wrote the film adaptation to, "Eyes in the Mirror" by Albert C. Moore.
Laura graduated with a BA in Political Science and History at the University of Texas at Arlington. She continued her education at the University of Alaska at Fairbanks for her teacher's certification. In 2011, she earned a Professional Certificate in Screenwriting from UCLA. She is a Northern Virginia Writing Project teacher-consultant at George Mason University in Fairfax, Virginia. She has worked with CityLitProject in Baltimore, Maryland as a script consultant. She received her script supervising training with Kimberley Roper in Los Angeles and has been on various projects in the DC area as a script supervisor.
During the past ten years, Laura's screenplays have placed and won various film festivals and screenwriting competitions, notably, best screenplay at the Rising Above Film Festival, second round placement at the Austin Film Festival, finalist at the LA Live Film Festival, best screenplay at the Snowdance Film Awards, long list selection at the UK Film Festival, a semi-finalist at the Shutter Speed Film Festival, a quarterfinalist at the Page International Screenplay Competition and official selection in the WIFV Spotlight on Screenwriters Catalogue. She continues to write her own screenplays as well as help others write their stories.
Born in Puerto Rico, Laura is honored to be a part of a movement to bring the Latino community of creatives to the forefront of Hollywood's screenwriters. Laura's Puerto Rican heritage, faith, love of history, teaching experiences, and living and traveling around the world as a military spouse has been the inspiration for her writing. She writes to offer audiences fresh, new experiences in hopes that they can better understand themselves and others.
https://www.facebook.com/laurareidballou/
Twitter: @LauraBallou3
Instagram: N/A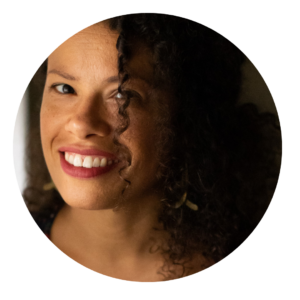 CHELSEA LEMON FETZER
Genre: Poetry, Fiction
Chelsea Lemon Fetzer holds an MFA in Fiction from Syracuse University. Her fiction and poetry have appeared in journals such as Callaloo, Tin House, Mississippi Review, Minnesota Review, and Little Patuxent Review. Her essay "Speck" appears in The Beiging of America: Personal Narratives about being Mixed Race in the 21st Century. She's the winner of a 2019 Rubys for her work to support The Shape of a Boat, a young adult novel that weaves parallel stories between Sophia, a biracial fifteen-year-old living in a small Minnesota town in 1990, and Samuel, a southern U.S. born enslaved man brought by his owner to the same landscape in the 1840s. Fetzer currently teaches literature and creative writing at the University of Baltimore and serves on the board of CityLit Project as Vice-Chair.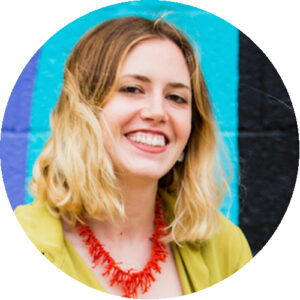 NORA BELBLIDIA
Genre: Creative Nonfiction
Nora Belblidia is a magazine writer and editor, specializing in profiles that dig into a person's creative process, and long-form narratives that examine subcultures, science, and small worlds. Her writing has appeared in Al Jazeera, Columbia Journalism Review, and BmoreArt, where she has also worked as a contributing editor. She previously studied nonfiction writing at Johns Hopkins.
She views editing as a collaboration, one which brings a writer's prose to its highest potential while keeping their voice intact. Her aim is for writers to feel empowered by the editing process and proud of their work. She currently works as a fact-checker for Undark Magazine in addition to freelancing.
Norabelblidia.com
Instagram:@nouroboros
---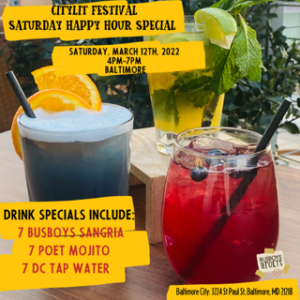 Stop by Busboys and Poets after our Saturday events for a Happy Hour Special from 4-8pm!
They are located at 3224 St. Paul St, Baltimore, MD 21218.