March 12 @ 10:00 am – 11:30 am
FEATURED EVENT
Becoming American with Eman Quotah, Nadia Hashimi, Mariam Thakkar, and Delegate Joseline A. Peña-Melnyk with curator Saima Adil Sitwat
LIVE (Wheeler Auditorium, 3rd floor) & VIRTUAL @ THE PRATT
Please Note: Move your cursor over the bold print below and click, to access the Virtual link.
The LIVE Panel and Audience Q & A session will also be broadcast on the Enoch Pratt Free Library Facebook page and YouTube page. It can be watched after the broadcast on the library's Facebook Live. Click here for the Live video library.
Please note: If you cannot obtain a seat, you may watch the live stream of this event on your own device. The Pratt Library offers free wifi. We truly appreciate your grace and your patience as we navigate both a live and virtual experience for all.
For any of Saturday's events, daily garages and metered on-street parking are located close to the library, but we encourage carpooling & reserving a spot ahead of time by using SpotHero or a similar reservation service. The MTA Trip Planner is helpful for determining your best route if you are using public transportation. Parking can also be found at the Franklin Street Garage. You can find more parking options by Clicking Here.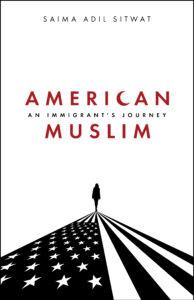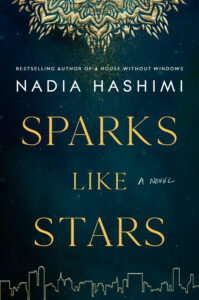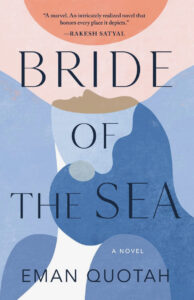 CityLit Project joined author and curator Saima Adil Sitwat to present 'Becoming American', a series of short vignettes & videos of ten immigrant women who call Maryland home. This session engages a different assembly of women designed to speak authentically about their American experience. In American Muslim: An Immigrant's Journey, Sitwat wrote of her own life in search of home and belonging, which prompted a desire to dismantle normalizing the trauma of those who undergo the process of migration. Joining her is bestselling novelist Nadia Hashimi whose novel Sparks Like Stars, speaks to returning "home" in Afghanistan to learn family truths, torn between reinvention and remembrance. Eman Quotah's novel Bride of the Sea reveals the constraints of women, colliding cultures, and the life of a child torn between loved ones in two countries, Saudi Arabia and America. As a child, Maryland State Delegate Joseline A. Peña-Melnyk emigrated from the Dominican Republic to the U.S. with her single mother and sister. She has represented Prince George's and Anne Arundel Counties as a state delegate for ten years and found her calling in working for the rights of people on the margins. Mariam Thakkar immigrated from India in 1984, and over the years of being an immigrant hijabi female business owner, and the mother of three daughters, she is committed to making room for other immigrants at every table where she has a seat.
---
Featuring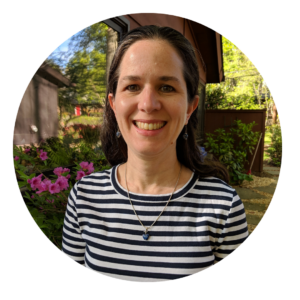 Eman Quotah is the author of Bride of the Sea, named a best debut novel of 2021 by Booklist and a favorite book of 2021 by Washington Independent Review of Books. She grew up in Jidda, Saudi Arabia, and Cleveland Heights, Ohio. Her writing has appeared in The Washington Post, USA Today, The Toast, The Establishment, Book Riot, Literary Hub, Electric Literature, The Rumpus, Witness, Necessary Fiction, and other publications. She has received grants from the Maryland State Arts Council and the Arts and Humanities Council of Montgomery County. She lives with her family in Rockville, Maryland.
http://emanquotah.com/
Twitter: @EQuotah
Instagram: @emanquotah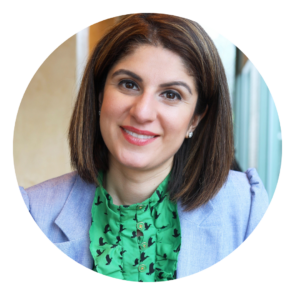 Nadia Hashimi is a pediatrician turned internationally bestselling author. Her novels for adults and children are inspired by the people and history of Afghanistan and have been translated into 16 languages. She is a member of the US-Afghan Women's Council, Afghan American Foundation, Welcome. US. She helped design and implement mental health support and educational programs for Afghan refugees evacuated from Kabul in 2021. Originally from New York, she lives with her husband and four children in Potomac, Maryland. She is the bestselling author of The House Without Windows, among others. Her most recent work is Sparks Like Stars.
http://www.nadiahashimi.com
Twitter: @nadiahashimi
Instagram: @nadiahashimibooks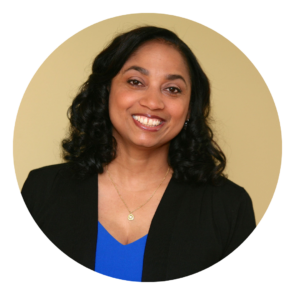 Maryland State Delegate Joseline A. Peña-Melnyk is a fierce champion of equal rights. After graduating law school, she worked as a public defender and guardian for vulnerable children. Later she served as a prosecutor. In 2003, she was elected to the College Park City Council, then moved to the Maryland General Assembly in 2007. She represents portions of Prince George's and Anne Arundel Counties. The Delegate serves as the Vice-Chair of the Health and Government Operations Committee, and chairs the Public Health and Minority Health Disparities Subcommittee. She is a recognized health policy expert who specializes in promoting access to affordable health care and supporting vulnerable populations. The Delegate has sponsored more than 80 successful bills, several of which were the first in the nation. She is active in the Maryland Legislative Latino Caucus, the Legislative Black Caucus of Maryland, and numerous appointed positions. She and her family live in College Park.
http://joselinepenamelnyk.com
Twitter: @Jpenamelnyk
Instagram: @jpenamelnyk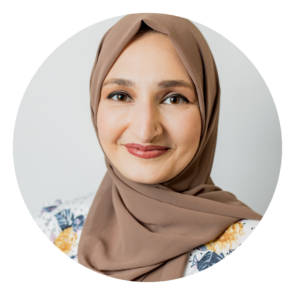 Mariam Thakkar immigrated from India in 1984, living first in New Jersey before eventually moving to Maryland in 1993. Keeping her parents' difficult times as immigrants in mind, she was determined to make their lives better. Mariam graduated from UMBC and initially worked in healthcare finance for many years before finding her passion for event planning. Since then, she has created a space for herself in the South Asian wedding/events market. She is also co-owner of Main Street Pharmacy (Laurel, MD) and an active member on the Boards of several non-profits, including Idara-e-Jaferia (Burtonsville, MD) and Laurel Historical Society (Laurel, MD). Learning from diverse life experiences built over years of being an immigrant hijabi female business owner, as well as the mother of three daughters, Mariam is committed to giving other immigrants a voice at every table she has a seat at.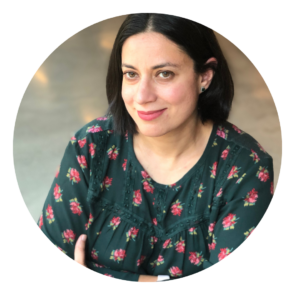 Saima Adil Sitwat is a writer and educator based in Baltimore. Originally from Pakistan, Saima is a newly-arrived Baltimorean by way of Pittsburgh. She is the writer and producer of 'Becoming American', a storytelling project that documents stories of immigrant women in the United States of America. The first phase of the project included stories of 10 immigrant women from across Maryland. 'Becoming American' received sponsorship from Maryland State Arts Council (MSAC) and the vignettes were featured in partnership with CityLit Project. Saima is the author of the memoir, American Muslim: An Immigrant's Journey. She is an instructor at Towson University's Osher Lifelong Learning Institute and Renaissance Institute at Notre Dame of Maryland University (NDM). She facilitates conversations and writes about race, religion, and identity politics.
https://saimasitwat.com
Twitter: @SaimaSitwat
Instagram: @saimasitwat_author
---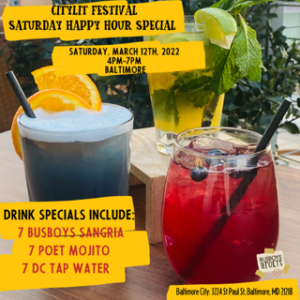 Stop by Busboys and Poets after our Saturday events for a Happy Hour Special from 4-8pm!
They are located at 3224 St. Paul St, Baltimore, MD 21218.