Tuesday, March 1, 2022, @ 7:00 pm – 8:00 pm EST
The Writers Room with Kristen Radtke from 8:00 – 8:30
Registration requested: The link is below.
This session examines the many ways we manage isolation. Leaning into the third year of the pandemic has left many sheltering alone with minimum contact with loved ones or working remotely, away from daily interactions with others. Loneliness can be a state of being even separate from the dynamics of a pandemic. Loneliness due to a situation versus how one is feeling alone will be explored. Graphic memoirist KRISTEN RADTKE, author of Seek You: A Journey Through American Loneliness discusses her work that defies categorization as it examines the rarely discussed, silent epidemic of loneliness. Her work is a piercing exploration of it, the role technology plays, and what happens to us when we disengage, forcing us to confront our own loneliness to feel less alone.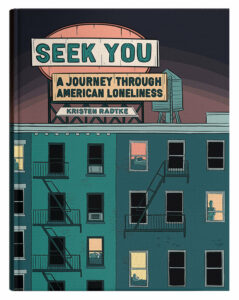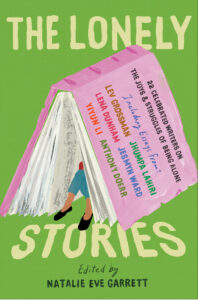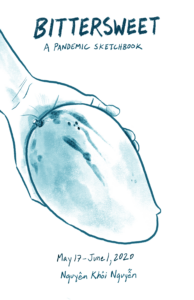 Joining her in conversation is artist, writer NATALIE EVE GARRETT, editor of the forthcoming The Lonely Stories: 22 Celebrated Writers on the Joys & Struggles of Being Alone with essays from authors such as Jhumpa Lahiri, Lena Dunham, Jesmyn Ward, Melissa Febos, and Anthony Doerr. The essay collection explores the idea of being alone or feeling unseen, whether one is emboldened by solitude or secretly longs for it. This essay collection has been called celebratory, thoughtful, and affirming, and reveals the complexities of an emotion we've all felt, our skin hunger, the vast need for connection, and the clarity solitude can bring. Multi-disciplinary artist and educator Nguyên Khôi Nguyễn of Bittersweet: A Pandemic Sketchbook, which premiered on the web, and was supported by the Smithsonian Asian Pacific American Center, will moderate. These assembled authors address loneliness in several forms, and how solitude can serve us.
---
Featuring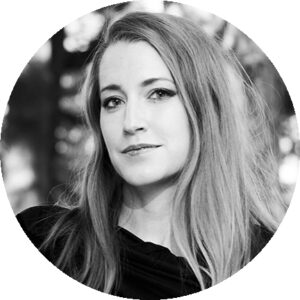 Kristen Radtke is the author of Seek You: A Journey Through American Loneliness (2021) and Imagine Wanting Only This (2017). She is the art director of The Verge. The recipient of a Whiting Creative Nonfiction grant, and her work has appeared in The New York Times, The New York Times Magazine, Harper's, Marie Claire, The Atlantic, Elle, Vanity Fair, Vogue, NPR.org, and many other places.
kristenradtke.com
Twitter: @kristenradtke_
Instagram: @KristenRadtke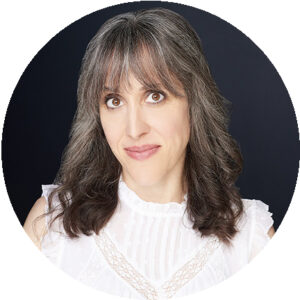 Natalie Eve Garrett is an artist and writer. She's the editor of The Lonely Stories, a collection of essays about the joys and struggles of being alone, forthcoming from Catapult in April 2022. She's also the editor of Eat Joy (Catapult, 2019), a collection of stories exploring how food can help us cope in dark times, and The Artists' and Writers' Cookbook (pH Books, 2016). A graduate of Yale University and the University of Pennsylvania's School of Design, Natalie lives with her husband and two children in a town just outside DC, along the Potomac River.
natalieevegarrett.com
Twitter: @nevegarrett
Instagram: @nevegarrett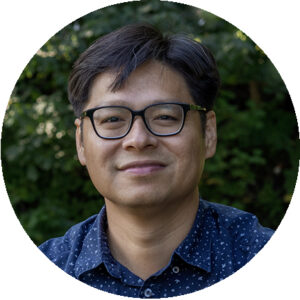 Nguyên Khôi Nguyễn is a multi-disciplinary artist and educator. He is the cartoonist of the Ignatz nominated comic series, The Gulf. Nguyen's work has been featured in The New Yorker, Smithsonian Asian Pacific American Center, and Medium. He is the vocalist/pianist of the jazz trio, Superior Cling, and he is a digital media lecturer at Loyola University Maryland. As a 2021 Rubys Artist Grantee, Nguyên is expanding his pandemic sketchbook, Bittersweet, into a graphic novel. Nguyên lives in Baltimore, Maryland with his wife, son, and terrier.
https://ngknguyen.com/
Twitter:@ngknguyen
Instagram:@thegulfcomic
---
VIRTUAL OR LIVE:
VIRTUAL: Zoom Meeting
Registration is required. Please register here
ASL interpretation will be available to attendees courtesy of Joyful Signing.