March 12 @ 12:00 pm – 1:30 pm
LIVE (Wheeler Auditorium, 3rd floor) & VIRTUAL @ THE PRATT
Black Girls: Bone Black & Breathing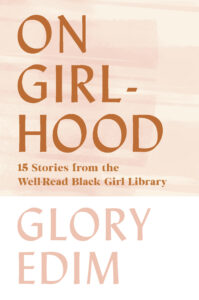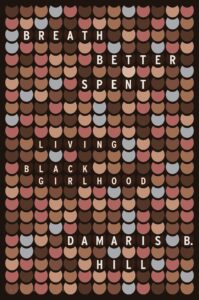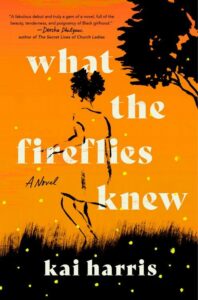 Titled in the spirit of feminist bell hooks, this panel of Black women discuss the interior and public lives of Black girlhood, and their new works of poetry, film, story, and the many ways they see themselves and come of age. Poet/filmmaker Nia June made her directorial debut with "A Black Girl's Country" recently acquired by the Baltimore Museum of Art as a part of their permanent collection. Founder of Well Read Black Girl's Glory Edim presents her newly released work, On Girlhood: 15 Stories from the Well-Read Black Girl Library, which in its starred review Kirkus Review states is "An expansive, decades-spanning view of Black girlhood." Breath Better Spent: Living Black Girlhood is the recent work of scholar and award-winning poet DaMaris B. Hill, Ph.D called a narrative in verse that "chooses to celebrate and protect the girl she carries." Novelist Kai Harris makes her debut with an ode to adolescence, What the Fireflies Knew about family, identity and race. Jamesha Caldwell, co-director of A Revolutionary Summer moderates. Quoting Hill -"your mouth is a river that won't lay still"; Nikki G – "Black love is Black wealth," and hooks – "dreaming ourselves dark and deep," embodies the spirit of these books, and the treasures that reside in these stories.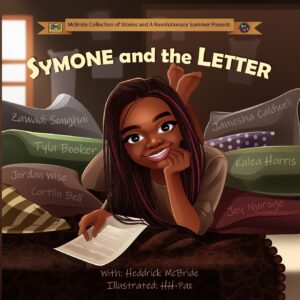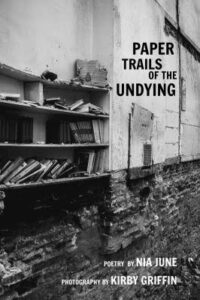 Please Note: Move your cursor over the bold print below and click, to access the Virtual link.
The LIVE Panel and Audience Q & A session will also be broadcast on the Enoch Pratt Free Library Facebook page and YouTube page. It can be watched after the broadcast on the library's Facebook Live. Click here for the Live video library.
Please note: If you cannot obtain a seat, you may watch the live stream of this event on your own device. The Pratt Library offers free wifi. We truly appreciate your grace and your patience as we navigate both a live and virtual experience for all.
For any of Saturday's events, daily garages and metered on-street parking are located close to the library, but we encourage carpooling & reserving a spot ahead of time by using SpotHero or a similar reservation service. The MTA Trip Planner is helpful for determining your best route if you are using public transportation. Parking can also be found at the Franklin Street Garage. You can find more parking options by Clicking Here.
---
Featuring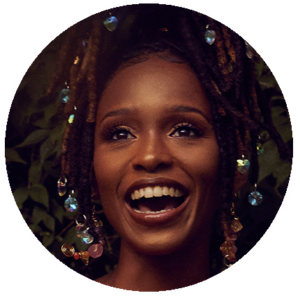 Nia June is a Baltimore native, published poet, filmmaker, dancer, arts educator, and author of Paper Trails of the Undying. In 2020, she was recognized by Baltimore Magazine as Best Poet of Baltimore. Her directorial debut, "A Black Girl's Country", featured in national and international film festivals, was recently acquired by the Baltimore Museum of Art as a part of their permanent collection.
https://www.niajune.com/
Twitter: @niajunepoetry
Instagram: @niajunepoetry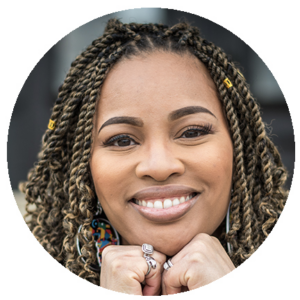 Kai Harris is the author of What The Fireflies Knew, the first fiction title from Tiny Reparations Book. A writer and educator from Detroit, Michigan, Kai uses her voice to uplift the Black community through realistic fiction centered on the Black experience. Her work has appeared in Guernica, Lit Hub, Kweli Journal, Longform, and the Killens Review, amongst others. In addition to fiction, Kai has published poetry, personal essays, and peer-reviewed academic articles on topics related to Black girlhood and womanhood, the slave narrative genre, motherhood, and Black identity. A graduate of Western Michigan University's PhD program, Kai was the recipient of the university's Gwen Frostic Creative Writing Award in Fiction for her short story, "While We Live." Kai now lives in the Bay Area with her husband, three daughters, and dog Tabasco, where she is an Assistant Professor of Creative Writing at Santa Clara University.
http://www.kaiharriswrites.com
Twitter: @authorkaiharris
Instagram: @authorkaiharris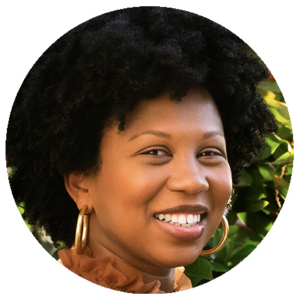 Glory Edim is the founder of Well-Read Black Girl, a book club and digital platform that promotes Black literature and sisterhood. She won the Innovator's Award at the 2017 Los Angeles Times Book Prizes. Her recent podcast
https://www.wellreadblackgirl.com/
Twitter: @guidetoglo
Instagram: @wellreadblackgirl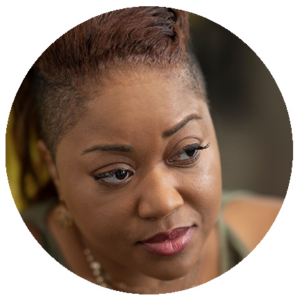 DaMaris B. Hill, Ph.D, is the author of A Bound Woman Is a Dangerous Thing, a searing and powerful narrative-in-verse that bears witness to American women of color burdened by incarceration. It was an Amazon #1 Best Seller in African American Poetry, and a Publishers Weekly Top 10 History Title for the season. Her newly released book of poetry is Breath Better Spent: Living Black Girlhood. A scholar as well as writer, her other books are The Fluid Boundaries of Suffrage and Jim Crow: Staking Claims in the American Heartland, and the chapbook, \Vi-zə-bəl\ \Teks-chərs\(Visible Textures). Her work has appeared in African American Review, ESPNw, Sou'Wester, Sleet Magazine, American Studies Journal, Meridians, Shadowbox, Tidal Basin Review, Reverie, Tongues of the Ocean, Women in Judaism and numerous anthologies.
https://damarishill.com/
Twitter: @damarishill
Instagram: @dr_digifeminist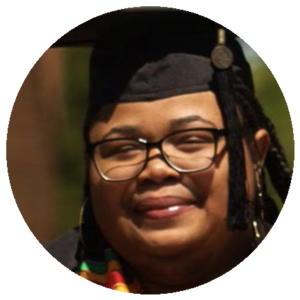 Baltimore-bred poet and storyteller Jamesha Caldwell strives to highlight the plight of her environment, Black womanhood, and all things hip-hop. Caldwell's talents and advocacy is focused on radically changing social systems to include equitable allocations of educational and recreational resources for Baltimore City youth. Caldwell, a recent college graduate of Criminology at Notre Dame of Maryland University, was recently named Co-Director of A Revolutionary Summer; an intensive literacy summer program dedicated to enhancing the accessibility of Black women's literary canon to Black girls in Maryland.
http://arevolutionarysummer.com
Twitter: @jay_mesha
Instagram: @elle.queen
---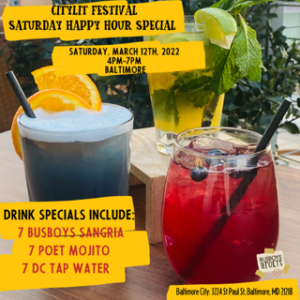 Stop by Busboys and Poets after our Saturday events for a Happy Hour Special from 4-8pm!
They are located at 3224 St. Paul St, Baltimore, MD 21218.