Featuring:
Hanif Abdurraqib * Jason Reynolds * Fatimah Asghar * Megan Milks * Joy Harjo * Patricia Smith, and introducing HEDGEBROOK with Carmen Maria Machado
CityLit Project in partnership with the Baltimore Symphony Orchestra  presents the CityLit Festival, a live and in-person, three-day event featuring a stellar lineup of national, regional,  and local literary talent. This spring marks the 20th year of the free, signature event with Lifting As We Climb, as the festival theme, championing the small, literary nonprofit that is working to serve while trying to build. The daylong celebration on Saturday, March 25 at the Joseph Meyerhoff Symphony Hall on 1212 Cathedral Street from 10:00 am – 7:00 pm, features poet, cultural critic, and winner of the Andrew Carnegie Medal for Little Devil in  America, Hanif Abdurraqib, poet, co-creator, and writer for the Emmy-nominated web series 'Brown Girls'  Fatimah Asghar (If They Come For Us), Lambda Literary Finalist for Transgender Fiction Megan Milks (Margaret  and the Mystery of the Missing Body), and a new partnership with Hedgebrook, a premier residency for women writers introduces acclaimed author Carmen Maria Machado (In the Dream House).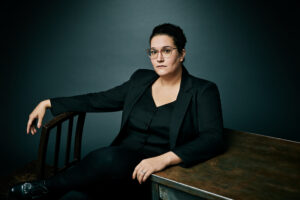 The literary celebration continues on Tuesday, March 28, with former U.S. Poet Laureate Joy Harjo presented in  partnership with Chesapeake Shakespeare Company; and on Friday, March 31, CityLit joins Busboys and Poets  – Baltimore to feature musical guest artist Jahiti, along with Ruth Lilly Poetry Prize Lifetime Achievement Award winner Patricia Smith (Unshuttered Poems), and a host of celebrated poets to kick off National Poetry Month.
"We are thrilled to host the 2023 CityLit Festival at the Joseph Meyerhoff Symphony Hall," said Mark C. Hanson,  the BSO's CEO & President. "There's no better opportunity than this longstanding, significant community festival to  remind everyone that performance and literary arts go hand in hand. Through this collaboration, the Baltimore  Symphony is excited to support the incredible work of CityLit Project and welcome Baltimoreans of all ages into the  Meyerhoff for this unique and special festival." 
Festival highlights include Little Devils with Unchained Arms with poet, essayist, and MacArthur Fellow Hanif  Abdurraqib (They Can't Kill Us Until They Kill Us) whose keen observations about music and culture in America  are a celebration of Black identity. He will be in conversation with NYT best-selling author, and former One Book Baltimore's Jason Reynolds (Ain't Burned All the Bright). Debut novelist Fatimah Asghar (When We Were Sisters) in Of Mourning & Memory discusses her new work exploring the lives of three orphaned sisters and what it means to be queer and Muslim in America with Nafisa Isa, Smithsonian's Asian Pacific American Center Program Manager.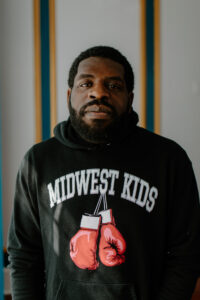 In Never Quite Like This, CityLit's new partnership with Hedgebrook, located in Whidbey Island, Washington,  introduces women writers in Baltimore and the East Coast region to the prestigious residency dedicated to uplifting  the creative written work of women. "It is particularly meaningful to have this connection come about through their  Executive Director and Hedgebrook alumna, Carla Du Pree! Our like-minded organizations are amplifying the  voices of alumnae Carmen Maria Machado and Nicole Shawan Junior, (founder of Roots. Wounds. Words.) who will join the illustrious line-up of writers and artists for the first-ever Hedgebrook highlight event during this  time-honored celebration of literature," says Amber Flame, Hedgebrook Program Director. 
The festival returns to fully, in-person events offering sessions meant to delight literary aficionados at every turn.  Session topics include Queer Possibility with Tonee Moll, Unique Robinson, Rahne Alexander, Megan Milks, and Imani Spence; an encore appearance of The 'State' of Baltimore with Joshua Davis, Alanah Nichole Davis, Dr.  Lawrence Brown (The Black Butterfly), and Nneka N'namdi; Voices of Carmen, a youth-centered musical  adaptation of the opera Carmen in an original creation by CJay Philip of Dance & Bmore; I've Been in Sorrow's  Kitchen, a procession of artists in an eclectic exploration of how we wear grief that includes Kathy Flann,  Mejdulene Shomali, Chin-Yer Wright, Kisha Webster (Greenmount West Community Center), Gayle Danley,  Kondwani Fidel, Allen Xing, and Black Assets.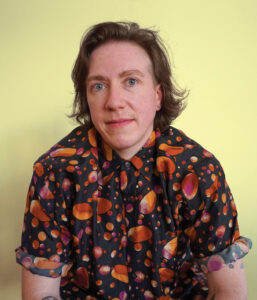 The event includes several opportunities for writers to engage in craft and conversation, from the One-on-One 30- minute Editorial Critiques ($10) with accomplished editors: Bret McCabe, Rosalia Scalia, Rebekah Kirkman, Chelsea Lemon Fetzer, Kathy Flann, and Lisa Snowden-McCray, a 90-minute craft intensive on A Visual Mapping of Your Story with Kosiso Ugeuwe, Shannon Robinson, Sufiya Abdur-Rahman, and Rosalia Scalia; and ends with three sessions of The Writer's Room, designed to be brief but intense informal conversations with esteemed guest authors about craft, publishing, and all literary things with Baltimore's creatives. This year's TWRs will be with Megan Milks, Carmen Maria Machado and a joint session with Fatimah Asghar and Hanif Abdurraqib. Pre-registration is required for these widely-touted free sessions, created as CityLit's love letter to the writing community.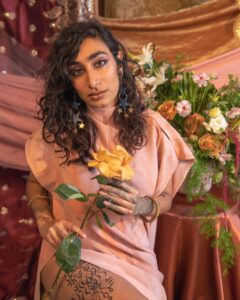 The daylong Meyerhoff event ends with the debut of Baltimore/DC Bushwick Book Club in a musical  interpretation that centers Pulitzer Prize–winning playwright and co-writer of In the Heights' Quiara Alegria  Hudes' My Broken Language, her lyrical coming of age story set against the backdrop of an ailing Philadelphia  barrio. Curated by Sea Griffin who will be joined by musicians Boy Meets Pearl, Lou Black, Antonio Villaronga,  Patricia Santos, Ari Vox, and founder Susan Hwang, and spoken word artists, Valeria Fuentes and Morelys Urbano. The highly-anticipated session is literature meets music, a remarkable way to wind down from the festivities. 
On Tuesday, March 28, the 23rd U.S. Poet Laureate and first Native American to hold the position, Joy Harjo, who served three unprecedented terms as the nation's poet in residence, brings her illustrious work to Baltimore, and will be in conversation with novelist Brendan Basham (of the forthcoming Swim Home to the Vanished).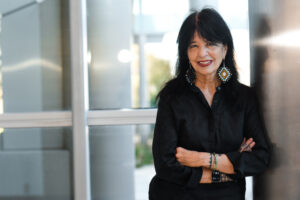 The event is in partnership with Chesapeake Shakespeare Company where "two celebrated local institutions that  welcome diverse narratives, shared experiences and making new friends through literature. As both organizations  celebrate a twentieth anniversary of service to the cultural arts community of Baltimore and Maryland, I am glad we  can partner to present a special reading and conversation," says Brian D. Lyles, Director of Development, and Past  Chair of CityLit Project. 
The festival ends on Friday, March 31 in partnership with Busboys and Poets – Baltimore, continuing last year's standing-room-only affair. Musical guest artist Jahiti – part of Baltimore's legendary group, Brown FISH, sets the tone for the evening as we welcome the highly-lauded poet, one of American literature's finest wordsmiths Patricia Smith with her new work Unshuttered Poems which unreels history with its stark observations of our long ago selves in a rare display of 19th century photographs of Black men, women, and children. Smith will be joined by poets Zeina Azzam, Sean Murphy, Kathleen Hellen, Tara Elliott, and Ephraim Nehemiah with Jalynn Harris as Mistress of Ceremonies, closing out the festival on a high note of poetry, song, and remembrance.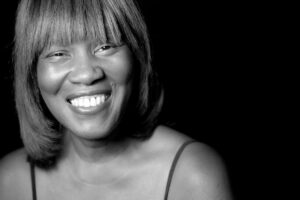 "Lifting As We Climb" defines CityLit's ongoing mission to elevate and support literature and readers and writers  at every stage in their journey, while gaining strides in the national arena. Last year, the small, literary nonprofit  received recognition from laudable organizations such as Poetry Foundation, Academy of American Poets, Amazon  Literary Partnership, National Book Foundation, Community of Literary Magazines & Presses, and the National  Endowment for the Arts for its diverse, inclusive, and innovative programming.  
Mary Church Terrell, an African American activist who championed racial equality and women's suffrage in the late 19th and early 20th century, declared, " And so, lifting as we climb, onward and upward we go, struggling and striving, and hoping that the buds and blossoms of our desires will burst into glorious fruition 'ere long. With courage, born of success achieved in the past, with a keen sense of the responsibility which we shall continue to assume, we look forward to a future large with promise and hope. Seeking no favors because of our color, nor patronage because of our needs, we knock at the bar of justice, asking an equal chance." 
The University of Baltimore joins us this year as Festival volunteers. The Ivy Bookshop is the festival bookseller. Joyful Signing is provided through Baltimore National Heritage  Area. The Festival is FREE and attracts readers and writers from across the nation, allowing attendees to engage  fully with the speakers. Pre-registration is required for the One-on-One, 30-Minute Editorial Critiques ($10) and participation in The Writer's Room for our four guest artists. For live events, masks are encouraged. For more information, visit the event page at citylitproject.org and the NEWS section, for detailed information posted and updated on the website throughout the month. 
For over a century, the Baltimore Symphony Orchestra (BSO) has been recognized as one of America's leading orchestras and  one of Maryland's most significant cultural institutions. The orchestra is internationally renowned and locally admired for its  performances, recordings, and community and educational initiatives including OrchKids. The only major American orchestra to  have been founded as a part of its municipality, the BSO is also the only American orchestra with year-round venues in two  distinct metropolitan areas, both specifically designed with the orchestra in mind: the Joseph Meyerhoff Symphony Hall in  Baltimore, and the Music Center at Strathmore in North Bethesda. In July 2022, the BSO once again made musical history  with its announcement that Jonathon Heyward would succeed Music Director Laureate and OrchKids Founder Marin Alsop as  the Orchestra's next Music Director. Maestro Heyward begins his five-year contract in the 2023-24 season. bsomusic.org 
Instagram: @baltsymphony 
CityLit Project nurtures the culture of literature, creates enthusiasm for the literary arts, connects a community of avid readers  and writers, and designs opportunities for diverse audiences to embrace the literary arts. CityLit is noted for its three signature  events, the CityLit Stage, the CityLit Studio: Writers on Craft, Creativity & Community, and the CityLit Festival each spring.  CityLit is a founding sponsor of Scribente Maternum (Writer Moms) and features an annual, innovative Write Like a Mother  Retreat. citylitproject.org and scribentematernum.com 
Instagram & Twitter: @citylitproject @scribentematernum