Scribente Maternum: Write Like a Mother Series Kick-Off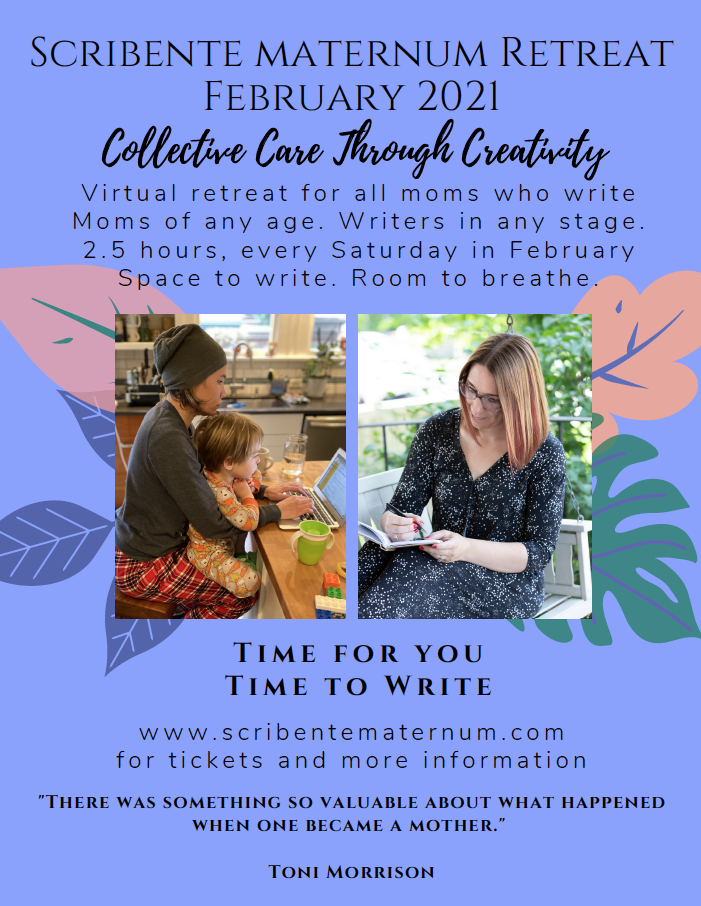 The inaugural virtual writer's Retreat for mothers who write, introducing: Scribente Maternum: Write Like a Mother featuring Baltimore's Maria Broom, Karen Houppert, and introducing M. M. De Voe and Rebecca Walker.
A series of four 2.5 hour sessions of uninterrupted time to nurture the writer side of you and to embrace your motherhood. Scribente Maternum is a writing retreat for parents serving in the ever-important maternal role. It is a space where creativity and care are nourished and cultivated. It is a call to action to do something even bigger through collective care. In-person and virtual retreats, as well as safe online communities, will be offered.
Click here to learn more about the speakers & facilitators.
SCHEDULE OF EVENTS
Saturday, February 6th – Sitting with the Grief and Hope of this Moment
Saturday, February 13th – Taking Care of Ourselves: The Oxygen Mask
Saturday, February 20th – Taking Care of the World
Saturday, February 27th – Cultivating Collective Care Every Day
For more information about the scheduled events, visit www.scribentematernum.com/schedule.
To register, click here.