How We Get Free: The Birth of Promise with Christine Platt, Chloe Dulce Louvouezo & Kristoffer Carter
March 29 @ 7:30 pm – 9:00 pm
The Writer's Room with Kristoffer Carter will begin before the main session from 7:00 – 7:30 pm EST
LIVE AT THE MOTOR HOUSE THEATER
120 W. NORTH AVENUE, BALTIMORE, MD 21201
A Festival 'Finale' of sorts designed to leave attendees perched on the wings of hope and possibility, to take you on a spiritual high note of breaking chains. The first half hour serves as a coaching session for writers taking on new or large projects followed by a meaningful conversation with three game-changers, authors who will guide you on ways to declutter space and closets, for the good coming, for ways to embrace self-examination, how "you can be a mess and a messenger," and how to navigate life with a sureness, and give yourself permission to glow. Fortune 100 executive coach and meditation expert Kristoffer Carter leads the evening as a gift to writers or anyone working to call themselves one, as he sets the tone and shows you how to transcend the disruption of daily life, and step into your power. Permission to Glow – A Spiritual Guide to Epic Leadership, called a transformational guide to conscious leadership, reveals the 4 Permissions that offer you the fuel to glow in your darkness, and laws of personal change.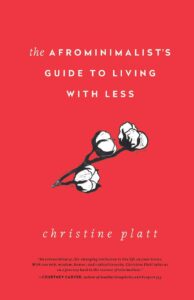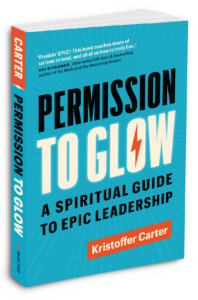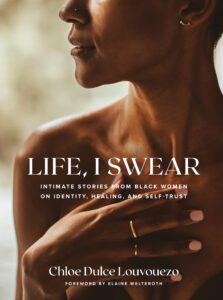 Named a modern-day renaissance woman, Christine Platt, The Afrominimalist's Guide to Living With Less, examines how childhood experiences and expectations manifest in adulthood, the intricate play between needs and wants, putting readers at ease when we have too much stuff "with humor and a heavy dose of "been-there, bought-that, never-worn-it" empathy." Chloe Dulce Louvouezo of podcast fame of the same name of her work – Life I Swear: Intimate Stories from Black Women on Identity, Healing & Self-Trust, brings us a mixture of poignant essays and stunning photography. Life, I Swear chronicles transformation and growth by and for modern-day Black women, a work of storytelling and recognition and a return home to self, through heartwork and grace. Cultural worker, all-around advocate, and Baltimore's Godmother Alanah Nicole moderates this special uplifting Festival session. The night is designed to spiritually lift you out of two years of hard times and suffering. You deserve to be in this space.
---
Featuring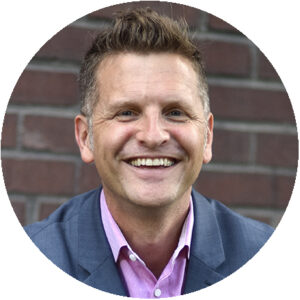 Kristoffer Carter ("KC") is the founder of This Epic Life, a training organization for conscious leadership, which has created a daily meditation practice for thousands. He is the author of the new book Permission to Glow— A Spiritual Guide to Epic Leadership, which guides his coaching of Fortune 100 executive leaders at Amazon, AT&T, eXp Realty, Edward Jones, and many more. 'KC' is also a professional songwriter, TEDx speaker, and international retreat leader. He lives in Akron, OH.
thisepiclife.com
Twitter: @thisepiclife
Instagram: @permissiontoglowbook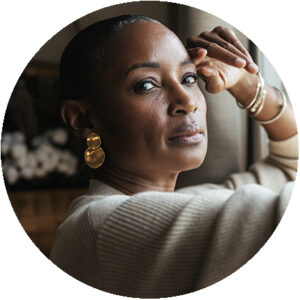 Christine Platt is a modern-day renaissance woman also known as The Afrominimalist. She holds a B.A. in Africana Studies, M.A. in African-American Studies, and J.D. in General Law. An award-winning author of over two dozen literary works, Christine's most recent book, The Afrominimalist's Guide to Living with Less, is a radical re-envisioning of minimalism that focuses on authenticity over aesthetics. A resource for anyone seeking to discover the truth behind their overconsumption as well as how to let go of what no longer serves them, The Afrominimalist's Guide to Living with Less encourages us to be intentional, mindful consumers so our lives are filled with only those things we need, use, and love.
https://www.afrominimalist.com/
Instagram: @afrominimalist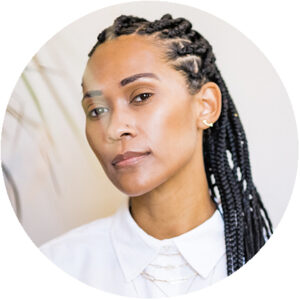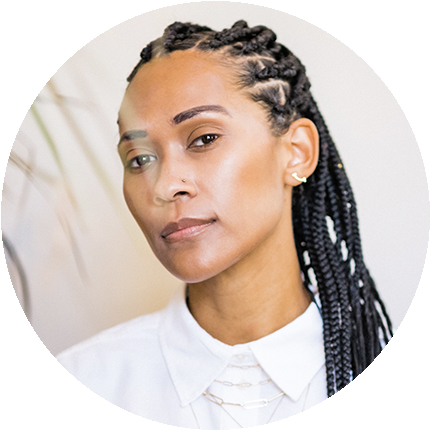 Chloe Dulce Louvouezo is a Congolese-American writer, mother, and advocate for women whose work is driven by discourse on identity and healing. As a storyteller, she supports creativity and belonging of underrepresented women and seeks to deepen understanding about and within communities. Chloe is the executive producer and host of the Life, I Swear podcast and author of Life, I Swear: Intimate Stories from Black Women on Identity, Healing and Self-Trust, through which she explores nuances and insights around identity, mental wellness, and healing, told through the lens of women from the Black diaspora.
http://www.chloelouvouezo.com
Instagram: @chloe_dulce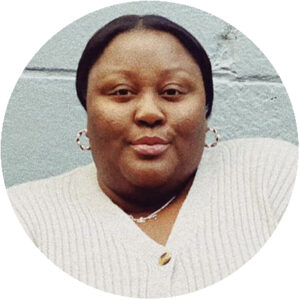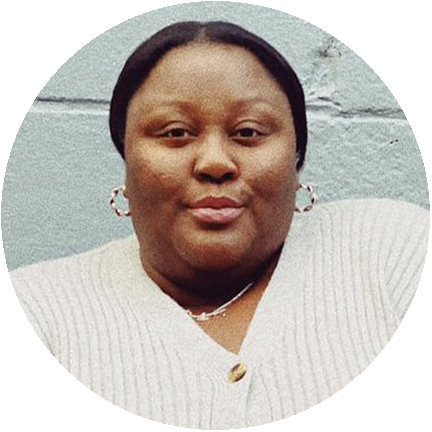 Alanah Nichole Davis is a mother, cultural worker + award winning columnist + essayist, social designer and the current Assistant Director of Community Arts in CSE at MICA. Davis is from The Bronx, NY but was raised and is based in Baltimore MD. Davis earned her Master of Arts in Social Design at Maryland Institute College of Art 21', who is affectionately referred to as Baltimore's Godmother for her ability to foster, support, love, and build everything she touches. Davis is a Leslie King Hammond Graduate Fellow, a 2020 Maryland Delaware and DC Press Association award winner and a 2021 recipient of the Fred Lazarus Leadership for Social Change award. Her contributions to the community were recognized when she was named a Baltimore Sun 'Hero' in 2020, a Baltimore GameChanger by Baltimore Magazine this Fall 2021 and a Baltimore Homecoming Hero Semi-Finalist.
https://www.alanahasenteredthechat.com/
ASL interpretation will be available to attendees, courtesy of Joyful Signing.