April 1 @ 7:00 pm – 9:00 pm
Killing Rage: A Festival of Poets with Musical Guest Artist Like Water & Featuring Jasmine Mans
7:00 – 7:30 pm: Like Water
7:30 – 9:00 pm: A Rage of Poets
LIVE AT BUSBOYS AND POETS – BALTIMORE (ELIJAH CUMMINGS ROOM)
3224 ST. PAUL STREET, BALTIMORE, MD 21218
In a nod to feminist bell hooks and the beginning of April as National Poetry Month, CityLit Festival Reimagined II ends with Killing Rage: A Festival of Poets and we're bringing you some of the best this region and beyond has to offer with featured guest poet Jasmine Mans, whose latest collection Black Girl, Call Home is a love letter to Black daughters. The set opens with indie vocal artist, and a treasured member of the CityLit Fam, Like Water who sets the tone and gifts us with the beauty of her jeweled voice. For the first time, CityLit gets to publicly celebrate the 2019 Harriss Poetry Prize winner, Burgi Zenhaeusern, whose prize-winning work Behind Normalcy (seems a fitting title for today's times) is "an opportunity to explore the tense and probing questions we hide behind and hide from in polite society" … "drawing our attention to the urgency of both grief and hope." The 2020 D.C. Youth Poet Laureate, and six-time Poetry Grand Slam Champion, Marjan Naderi elevates the Muslim community by sharing personal narratives as an Afghan-American woman using fearless poetry to help others who feel disconnected from the world. Award-winning poet Arao Ameny is a Maryland-based writer and poet from Lira, Lango region, Northern Uganda where she calls home. Her first published poem, "Home Is a Woman," won the Southern Review's 2020 James Olney Award.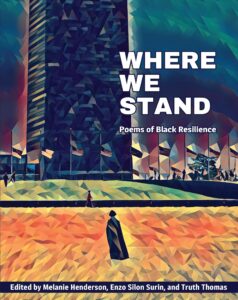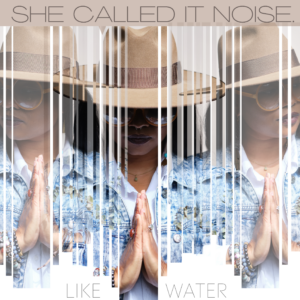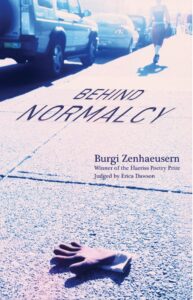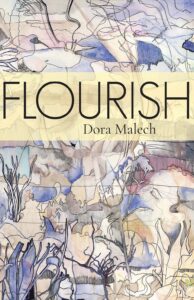 Dora Malech's latest collection of poetry, Flourish is said to engage "in a project of enlargement steeped in granular attentiveness … Dazzled and mournful often at the same time, Malech's poems keep asking, "you—will you attend?" Multidisciplinary, performance artist, poet Bobbi Rush, called "the creative architect of her own universe" where her poetry reads like meditations. NAACP Image Award-winning poet Truth Thomas serves as Master of Ceremonies for the final event of this Festival season.
---
Featuring
MUSCICAL GUEST ARTIST: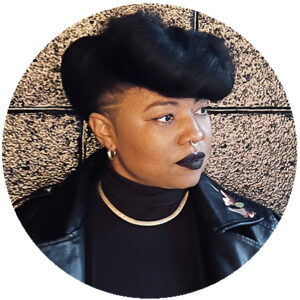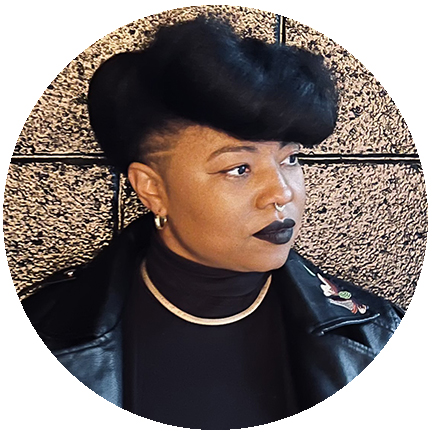 Like Water seamlessly blends electronic and acoustic instruments with transcendent vocals leaving listeners in a state of euphoria! This Baltimore native allows the audience to watch as she masterfully layers unique sounds creating an experience you hope will never end.
https://thelikewaterexperience.com/
Twitter: @Iam_likewater
Instagram: @likewatersheheals
A RAGE OF POETS: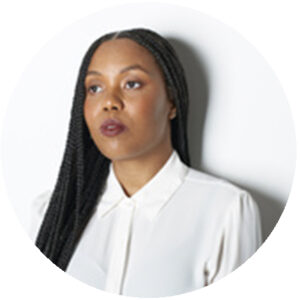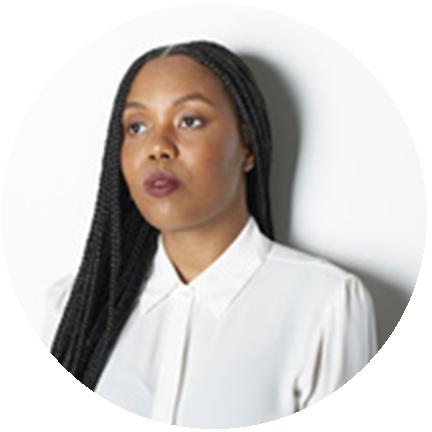 Jasmine Mans is a Black American poet, artist from Newark, New Jersey. She graduated from the University of Wisconsin Madison, with a B.A. in African American Studies. Her debut collection of poetry, Chalk Outlines of Snow Angels, was published in 2012. Mans is the resident poet at the Newark Public Library. She was a member of The Strivers Row Collective. From spoken word poet Mans comes Black Girl, Call Home, an unforgettable poetry collection about race, feminism, and queer identity. With echoes of Gwendolyn Brooks and Sonia Sanchez, Mans' poems explore "what it means to be a daughter of Newark, and America—and the painful, joyous path to adulthood as a young, queer Black woman." Steeped with utter tenderness, this work has been called necessary and a haven for Black daughters.
https://www.jasminemans.com/
Twitter: @PoetJasmineMans
Instagram: @poetjasminemans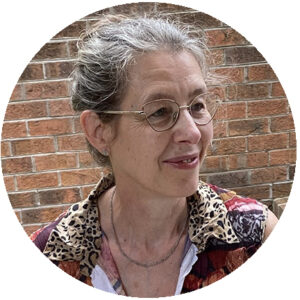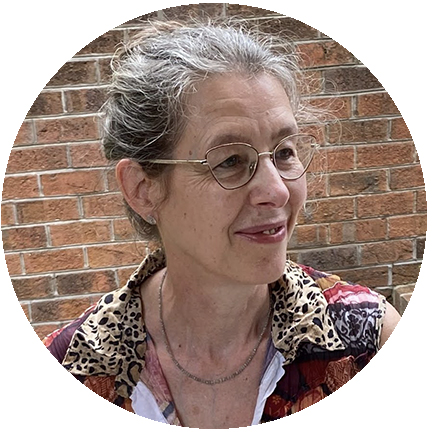 Burgi Zenhaeusern (she/her) is the author of the chapbook Behind Normalcy (CityLit Press, 2020), winner of the Harriss Poetry Prize, chosen by poet Erica Dawson, final judge, and Kwame Alexander, series editor. She co-edited the translations of the poetry anthology Knocking on the Door of the White House. Her work appeared in Moist Poetry Journal, Seneca Review, Diagram, Oversound, Gargoyle, and elsewhere. She grew up in Switzerland and majored in English and Spanish Literature and Linguistics at the University of Basel, Switzerland. She is a poetry reader/consultant for River Mouth Review.
https://burgizenhaeusern.com/
Twitter: @burgi323
Instagram: @burgizenhaeusern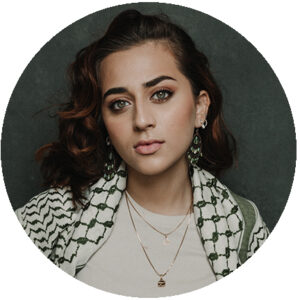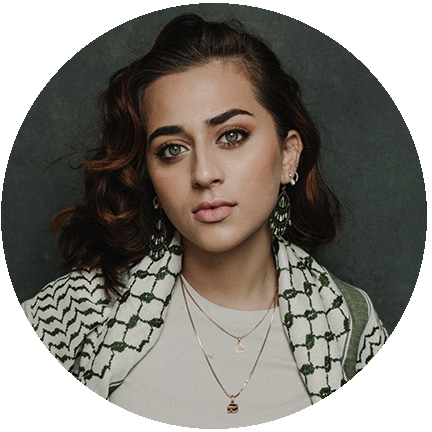 Marjan Naderi is a writer, educator, the 2020 D.C. Youth Poet Laureate, and a six-time Poetry Grand Slam Champion. A fearless, spoken word poet, she continues to elevate the Muslim comminity by sharing personal narratives as a young Muslim, Afghan-American woman using poetry to connect to her true identity and to help others who feel disconnected from the world. She is the Library of Congress's 2018 National Book Festival Poetry Slam Champion; two-time Nationals MIST Spoken Word Winner; 2018 NOVA Invitational Slam Champion; and, the 2019 DC Youth Slam Finals Slam Champion. Naderi's work has been featured on NowThis News, The Washington Post, NPR, The United Nation's Girl Up Campaign, NBC News, Amazon Prime, The Kennedy Center, D.C. United, Nike, The U.S. Institute of Peace, and many more. Her first book, Bloodline, sold out shortly after publishing.
https://www.marjaanxpoetry.com/
Twitter: @marjanxpoetry
Instagram: @marjanxpoetry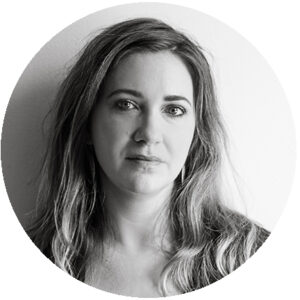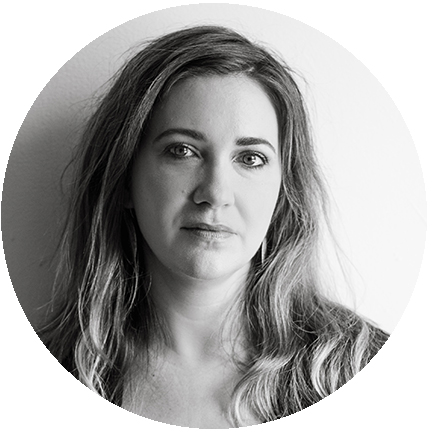 Dora Malech's books of poetry include Flourish, Stet, Soundings: Selected, Say So, and Shore Ordered Ocean. Her work has appeared in numerous publications, including The New Yorker, Poetry, and Best American Poetry. Her honors include an Amy Clampitt Residency Award, a Civitella Ranieri Writer's Fellowship, a Johns Hopkins Catalyst Award, a Mary Sawyers Baker Prize, and a Ruth Lilly Poetry Fellowship. She lives in Baltimore, where she is an Associate Professor in the Writing Seminars at Johns Hopkins University and Editor in Chief of The Hopkins Review.
http://doramalech.net
Twitter: @DoraMalech
Instagram: @dorarama81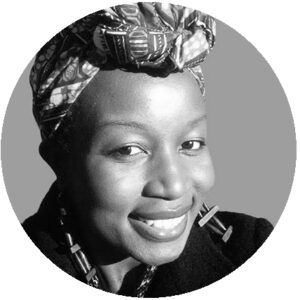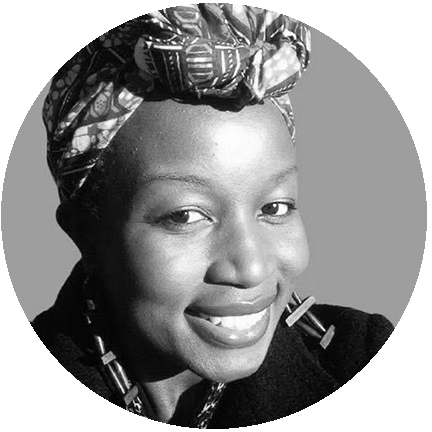 Arao Ameny is a Maryland-based writer and poet from Lira, Lango, Northern Uganda. She spent her early childhood in Uganda and grew up in the US. She is a Biography Writer and Editor at Poetry Foundation, publisher of Poetry Magazine. She earned her MFA in Fiction from University of Baltimore, an MA in Journalism from Indiana University, and a BA in Political Science from University of Indianapolis. Her first published poem, "Home is a Woman" about foremothers and women's land rights in Uganda, appeared in The Southern Review and won the 2020 James Olney Award. In 2021, she was shortlisted for the UK-based Brunel International African Poetry Prize, nominated for Best New Poets, and won a Brooklyn Poets Fellowship. She also published "The Mothers", a poem about Black mothers in America who lost children to police brutality, in World Literature Today magazine's Black Voices Series guest-edited by poet Mahtem Shiferraw.
https://linktr.ee/araoameny
Twitter: @araoameny
Instagram: @araoameny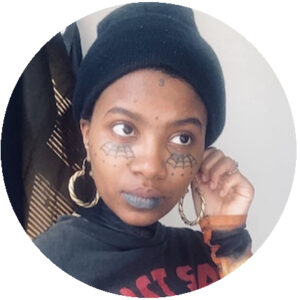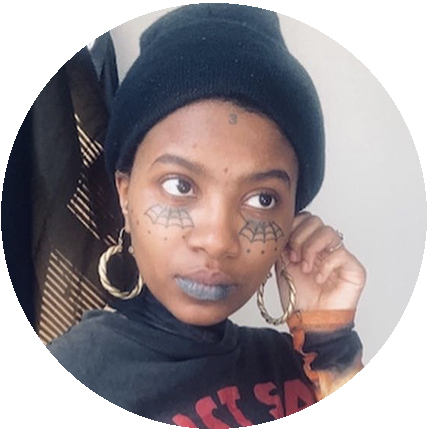 Bobbi Rush is an artist in design, writing and vocal performance. She lives in Baltimore, and is the founder and creative director of TheBlueFaceProject, an experimental arts & publishing space. She's toured and worked with local and mainstream acts such as Bebe & CeCe Winans, Charlie Wilson, shabazz Palaces and more. She began her solo work in Baltimore, New York, and New Orleans. Bobbi has self published three books and runs an online blog ArrowPress. Bobbi is head designer of handmade clay jewelry project titled water is a Mothafucka. Bobbi is currently making space and seeing into new mediums. We are looking forward.
https://www.thebluefaceproject.com/
Instagram: @jesusfreaque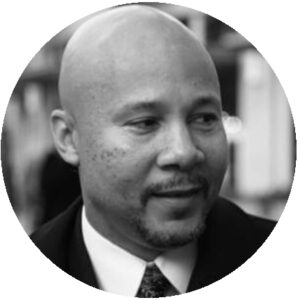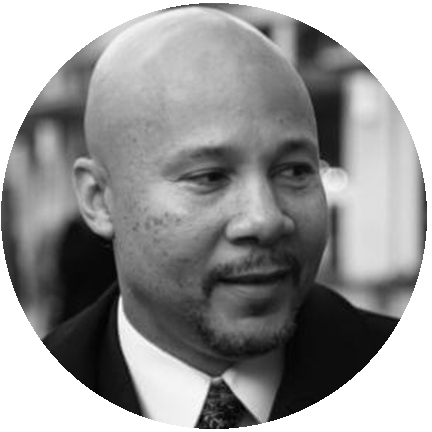 Truth Thomas is a singer-songwriter and poet, born in Knoxville, Tennessee, and raised in Washington, DC. He is the author of five collections of verse, including Speak Water, winner of the 2013 NAACP Image Award for Outstanding Literary Work in Poetry. Thomas studied creative writing at Howard University under Dr. Tony Medina and earned his MFA in poetry at New England College. He has edited and co-edited a number of anthologies, including the newly published Where We Stand: Poems of Black Resilience, and The Skinny Poetry Anthology. Founder of Cherry Castle Publishing, creator of the "Skinny" poetry form, a former writer-in-residence for the Howard County Poetry and Literature Society (HoCoPoLitSo), his poems have appeared in over 150 publications, including The 100 Best African American Poems (edited by Nikki Giovanni). He is managing editor of The Skinny Poetry Journal, and co-editor of Tidal Basin Review. Truth will be the Master of Ceremonies.
ASL interpretation will be available to attendees courtesy of Joyful Signing.