March 25 @ 5:30 pm – 6:45 pm
My Broken Language: Baltimore/DC Bushwick Book Club Centers Quiara Alegria Hudes' Work with a Musical Interpretation
Joseph Meyerhoff Symphony Hall
Lobby Stage
______________
The Bmore/DC Bushwick Book Club is honored to be the closing night event of the CityLit Festival with a special show presenting new works inspired by Quiara Alegría Hudes' memoir, My Broken Language. Come hear new music and spoken word prompted by the book. Excerpts from Pulitzer Prize-winning author find new interpretations with a range of musical guest artists.
My Broken Language is the Pulitzer Prize–winning playwright's lyrical story of coming of age against the backdrop of an ailing Philadelphia barrio, with her sprawling Puerto Rican family as a collective muse. Quiara Alegría Hudes is a storyteller, wordsmith, barrio feminist, and native of West Philly, U.S.A. Hailed for her work's exuberance, intellectual rigor, and rich imagination, her plays and musicals have been performed around the world. They include Water By the Spoonful, winner of the Pulitzer Prize for Drama, and In the Heights, winner of the Tony Award for Best Musical, and was turned into a major motion picture. Hudes founded Emancipated Stories which seeks to counter the invisibility created by mass incarceration by having inmates share one page of their story with the world.
The Bmore/DC Bushwick Book Club is the newest chapter of The Bushwick Book Club, the joyous intersection of indie artists and book nerds. Performances inspired by My Broken Language include: Antonio Villaronga (music), Ari Voxx (music), Boy Meets Pearl (music), Lou Black (music), Morelys Urbano (spoken word), Patricia Santos (music), founder Susan Hwang (music), Valeria Fuentes (spoken word), curated by Sea Griffin.
Started in 2009 by Susan Hwang, the Book Club gathers a group of artists of different disciplines to read a book and create new works inspired by that book.  There are currently active chapters in New York City, Seattle, Oakland, LA, London, Malmo, and now in Baltimore and DC.  The Bmore/DC Chapter launched last year and to date has done shows inspired by the works of Kurt Vonnegut, Jr., K. O'Neill, and Octavia Butler.  They are honored and grateful to be able to bring new works inspired by Quiara Alegria Hudes' memoir, My Broken Language to CityLit Festival 2023.
Facebook: @bmoredcbushwickbookclub
______________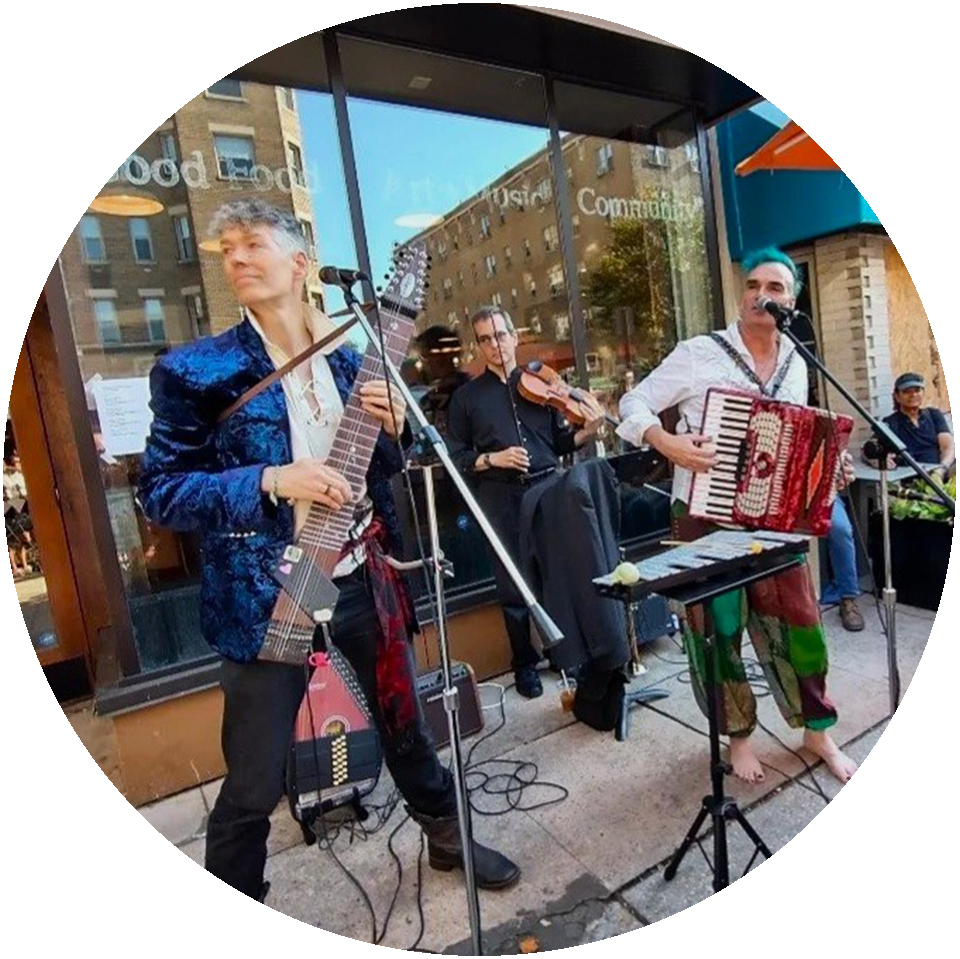 BOY MEETS PEARL

Boy Meets Pearl is your queer-fronted and oddly-orchestrated Victorian Music Hall Dream Pop Daddy!  Their lush sound comes from accordion, glockenspiel, cello, viola, autoharp, Chapman Stick, bari sax, and percussion combined with music box melodies.
Facebook: @BoyMeetsPearl
Instagram: @boymeetspearl
______________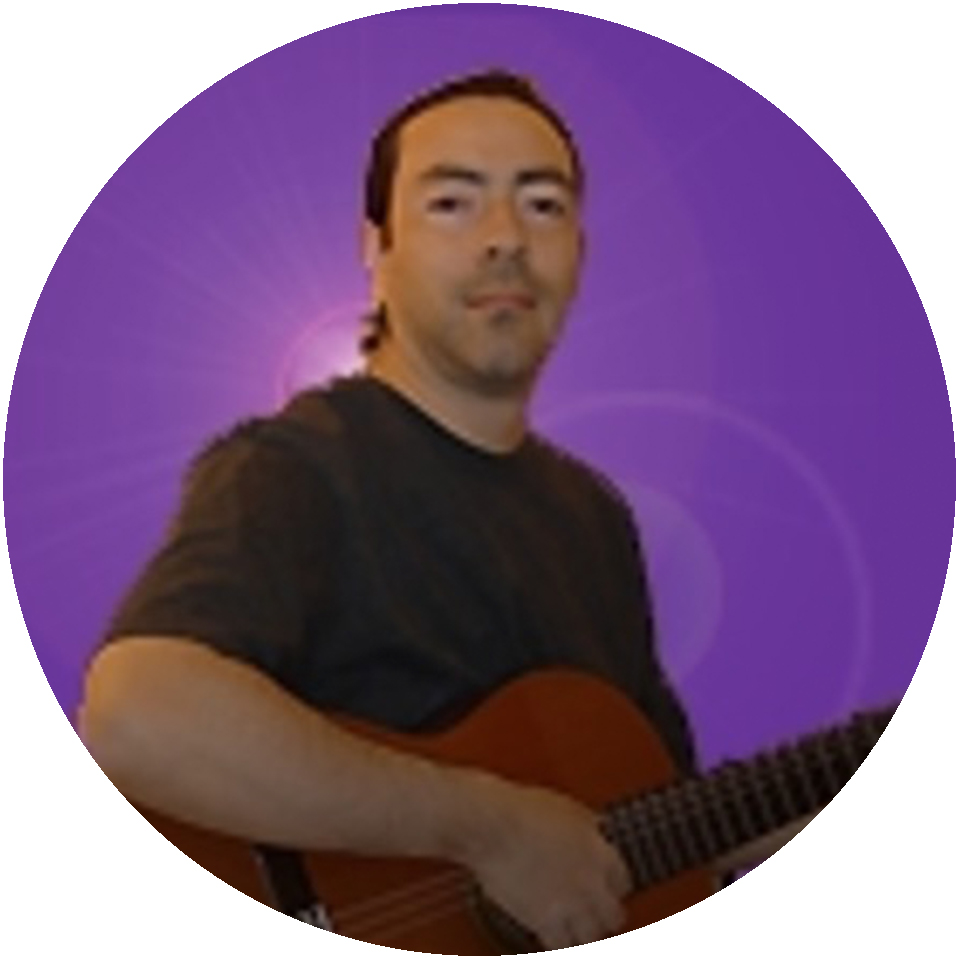 ANTONIO VILLARONGA

Antonio Villaronga is a musician and composer in the DC area. Originally from South America, Antonio's music combines influences from traditional South American folklore to classic rock and modern Latin music. For the past 20 years, Antonio has been composing music for film and TV and his work has been featured on independent films, Spanish-language TV in the US, and others.  Come hear the debut of a new song Antonio has written just for this show!
cineronga.com
Instagram: @cinerongafilms
______________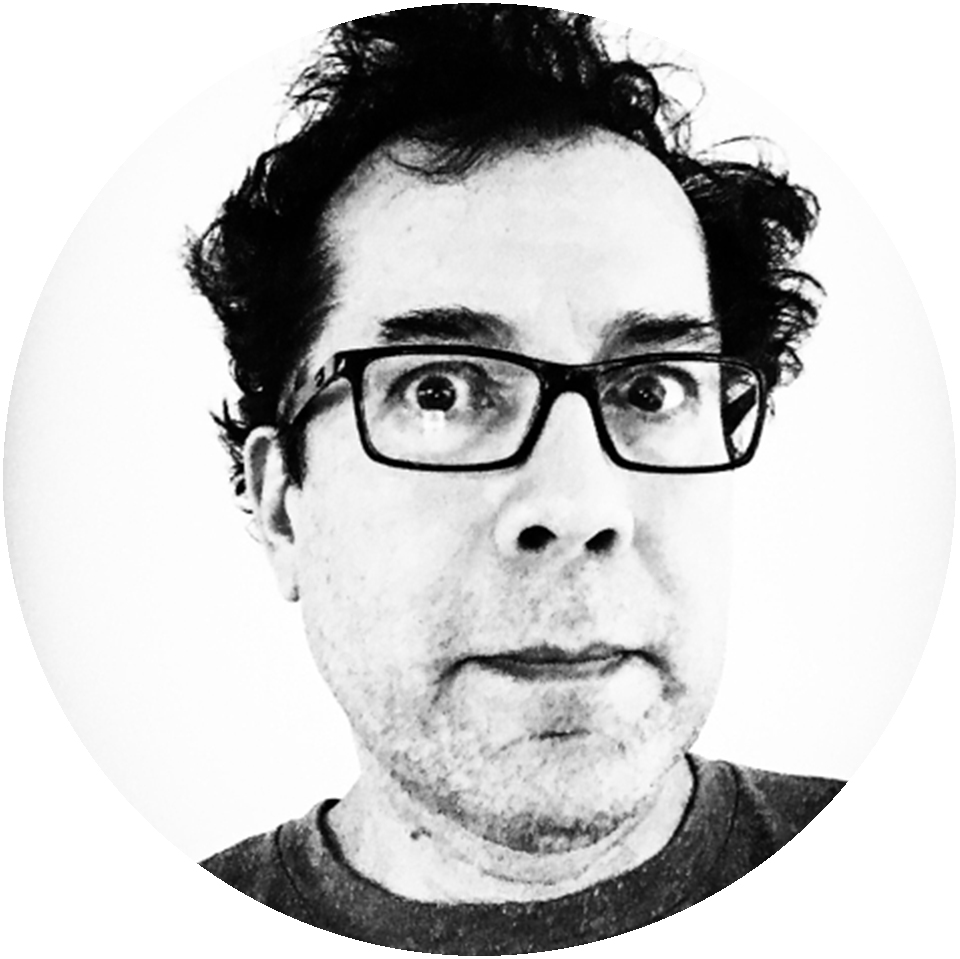 LOU BLACK

Lou Black is a Peruvian-born singer/songwriter/video artist and UK-educated statistician/researcher. His 2004 debut album has been described by the press as "sophisticated global pop" and "one of the best in the singer-songwriter genre," but Lou Black describes his music as "subversive songs of social commentary and personal struggle. I have many musical influences, but always like to keep track of what listeners/fans say I remind them of (from Roy Orbison to Lou Reed).
https://open.spotify.com/artist/1lHaFegTJruviNhqpkOhLR
Instagram: @loublackmusic
______________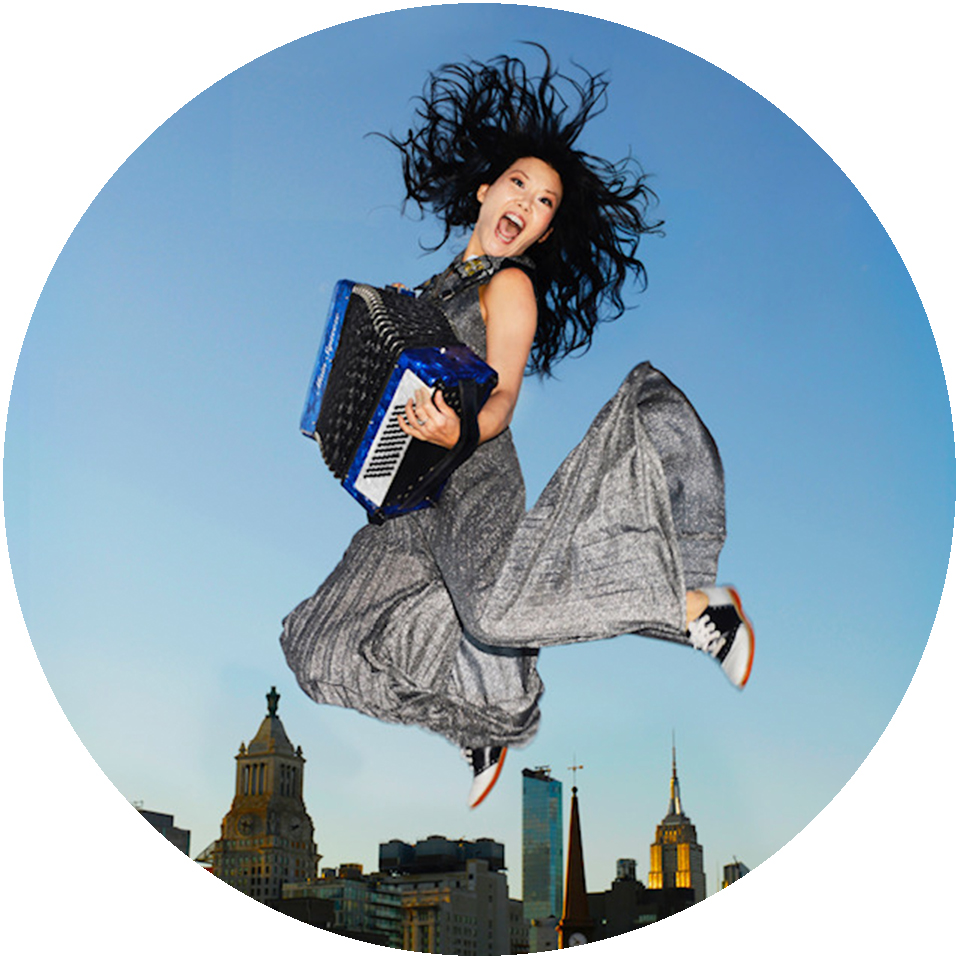 SUSAN HWANG

Susan Hwang is a singer/songwriter and multi-instrumentalist who has toured internationally performing music and theater.  She is the founder and director of The Bushwick Book Club – an international musical/literary crossover event and podcast. Lusterlit is her musical duo with songwriter/producer Charlie Nieland, and they refuse to play anything but songs about books. Susan plays accordions because they are pretty and lighter than pianos (barely). She plays drums because it's healthy for a girl to hit things.
susanhwanglalala.com
Instagram: @soozee3
______________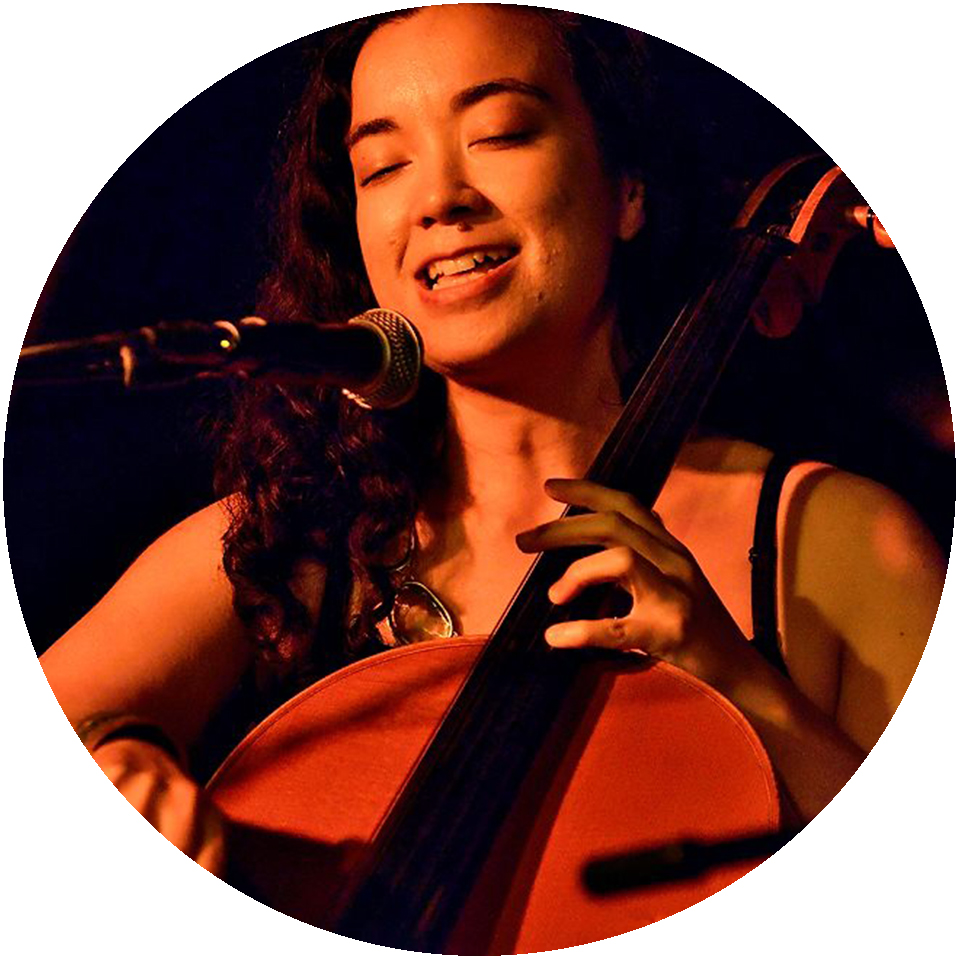 PATRICIA SANTOS

Patricia Santos is a singing cellist and songwriter of varied musical styles.  She draws on her classical training to meld the cello with non-classical styles and explorative techniques.  Her own songs range from blues to rock to folk and art-pop, and her covers feature unexpected styles.  Lucid Culture called her a "dark, diverse cello rocker", and Vance Gilbert describes her "as if Nina Simone and Yo-Yo Ma had a kid."  Her debut EP "Never Like You Think" was listed in New York Music Daily's Top 50 NYC Albums of 2015.  Patricia has worked with artists such as Hurray for the Riff Raff, Martha Redbone, Valerie Simpson, Charming Disaster, The Orange Peels, and Katreese Barnes.  She is a teaching artist for Musicambia, bringing music instruction to incarcerated communities, serves on the Board of Directors of the New Directions Cello Festival, and is the proud daughter of immigrants.
patriciasantos.com
Facebook: @CelloPatraMusic
______________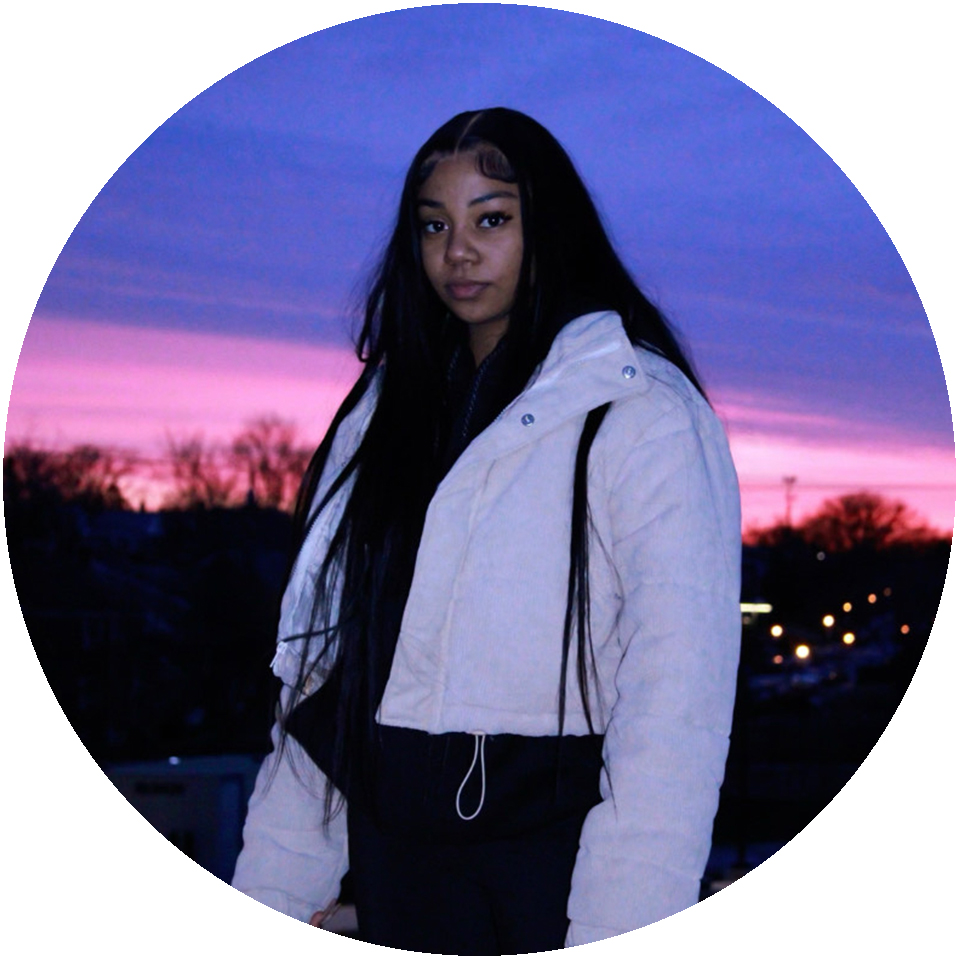 MORELYS URBANO

Morelys Urbano is an artist, poet, writer, radio, and tv host, public speaker, and activist born in the Dominican Republic. Morelys studies Multimedia Journalism and LatAm & Caribbean studies at the HBCU Morgan State University with aspirations to adapt her professional career to the needs of the community she serves.
Morelys discovered the world of poetry at the age of thirteen in La Coruña, Spain, where she lived and studied for three years. What originated as a coping mechanism, years later would become her art. Morelys managed to tame her talents and began to recite poetry in public spaces about social issues, which contributed to her success, releasing her first book "A Sangre Fría" a bilingual poetry collection.
Arriving in the United States at age 15, Morelys committed to creating local and national change for the rights of Black people and immigrants. Aside from her accomplishments as a writer, Morelys also has an extensive record of social service in her community and recently became the first fully Undocumented afro Latina to found an organization that protects immigrant rights at a Historically Black University, making history.
Instagram: @morelysurbano
______________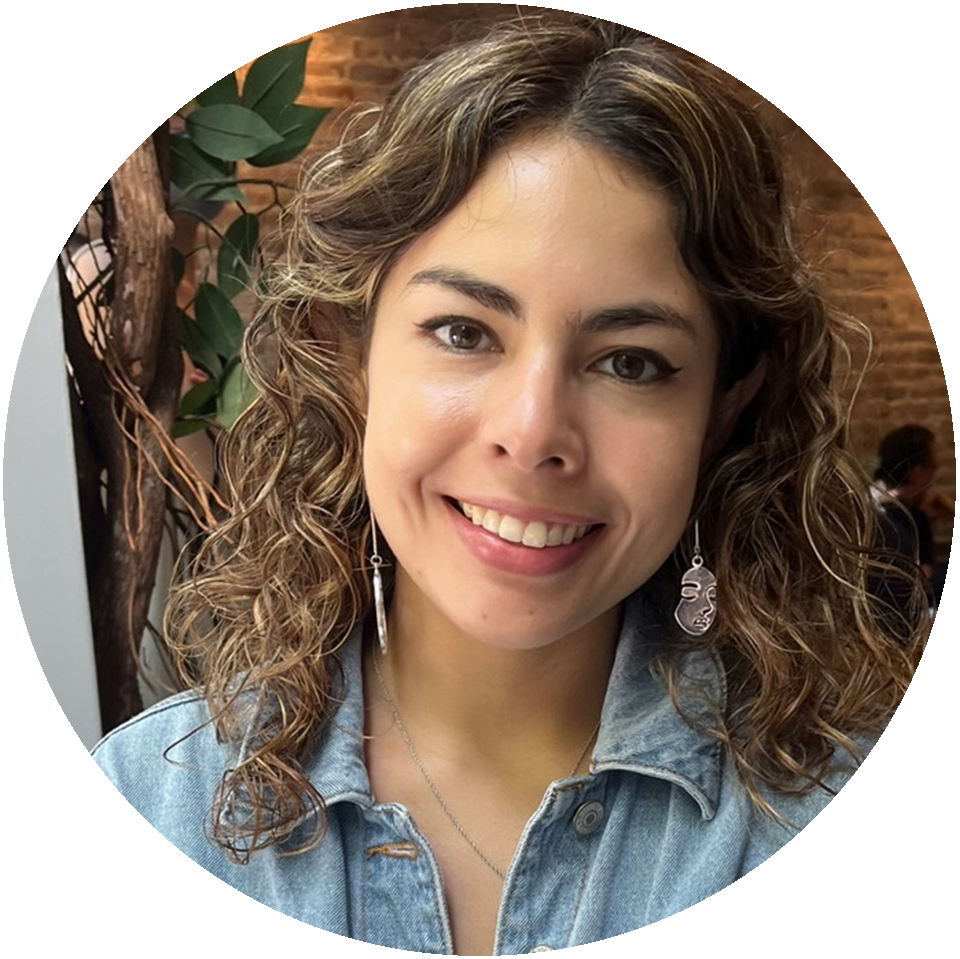 VALERIA FUENTES

Valeria Fuentes is a multi-disciplinary artist and designer passionate about addressing social issues in her work through a thoughtful and deliberate process. She founded Kinetic Kitchen and Roots and Raíces. She currently works for her own consultancy in Youth Development and design strategy.
Instagram: @vicunaaa
______________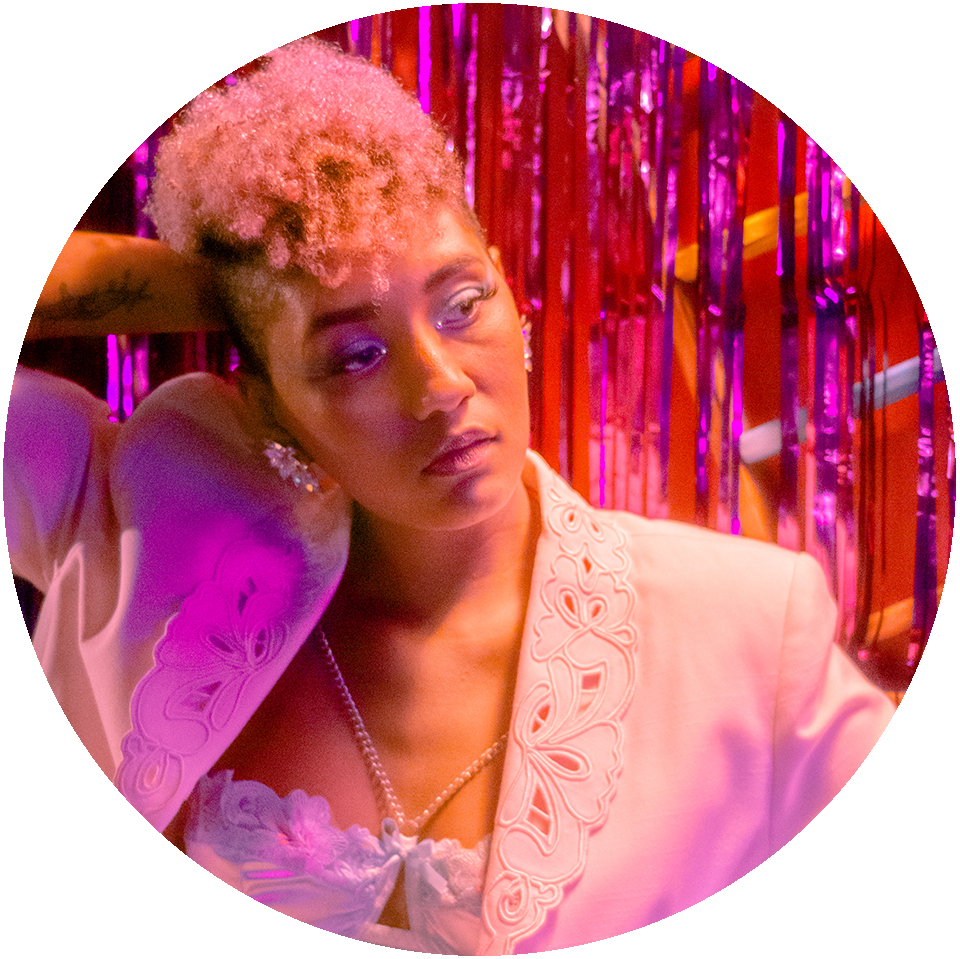 ARI VOXX

Ari Voxx is DC's Dreamy Pop Princess. Well-versed in many different music worlds, she focuses on writing music that is eclectic and authentically her, transcending genres. Ari's sound is heavily inspired by the moods and vibes of the 80s/90s new-wave and pop artists, with influences ranging from Cocteau Twins, Kate Bush, and The Cure, to The Eurythmics, Soundgarden, and Imogen Heap.  As a Black, Queer, Female artist and mental health awareness advocate, Ari's music is reflective of her diverse environment and experiences – themes like alienation, heartache, self-identity, and her struggles with anxiety and depression often occur in her songwriting. The kaleidoscopic lens through which she views her creations is encapsulated by her dreamy, soft-glam aesthetic, and usually involves melancholic undertones.
www.arivoxx.com
https://open.spotify.com/artist/6djJ2ext6ZtcC2nkVZuluS
Instagram: @ari.voxx
______________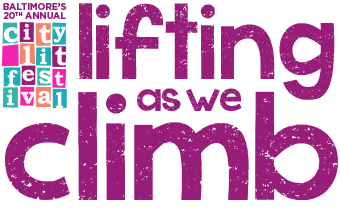 CityLit Project and the Baltimore Symphony Orchestra in partnership with Hedgebrook and Chesapeake Shakespeare Company present CityLit Festival: Lifting As We Climb. This celebration of the arts showcases a bevy of leading poets and writers on March 25, 2023. We're talking fiction, nonfiction, poetry galore, and ways to up the ante on your craft.
Download the CityLit Festival: Lifting As We Climb flyer.