CityLit Festival Finale: Somewhere in the Reflection
March 31 @ 7:30 pm

-

9:00 pm

Free
A VISUAL PRESENTATION CURATED BY NIA JUNE, APOETNAMEDNATE & KIRBY GRIFFIN
In this session, film, and poetry collide to explore the meaning of identity by holding a mirror to the maddening yet liberating process of self-discovery. Experience some of Baltimore's most captivating filmmakers and poets as they share their stories about race, gender, childhood, love, and freedom. Featuring the works of Black Chakra, Sharayna Christmas, and introducing Gyasi Mitchell. Curated by Baltimore poets Nia June and APoetNamedNate and photographer/filmmaker Kirby Griffin.
https://marylandlibraries.zoom.us/j/95007854092?pwd=am5hVmdhdWdlQkVqcWdadHRXVVo2UT09
______________
CURATORS: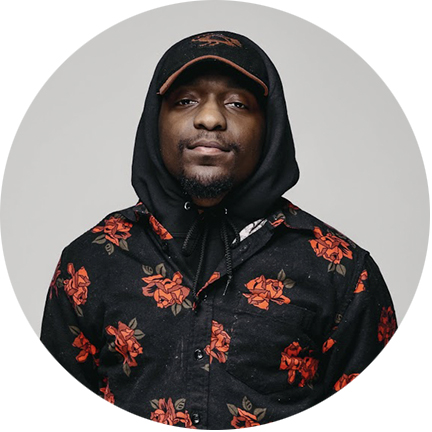 APOETNAMEDNATE, a multifaceted, Black artist from Baltimore, Maryland has a diverse artistic background. He is a poet, music producer, songwriter, creative director, and curator.
Known for his poetry productions, bringing both nationally ranked and amateur poets together, with a goal to create a space where poetry can be experienced authentically. His productions include "Midsummer Night Poetry", "Much Ado About Poetry", "Earth, Wind and Poetry", "Don't Be Late For Poetry", and co-producing "Baltimore Queens of Poetry" featuring some of the top poets in the world. Recently he released his first short film as the creative director and music producer for, "A Black Girl's Country" and his first book "Anticipational Love Poems" is set to come out in 2021.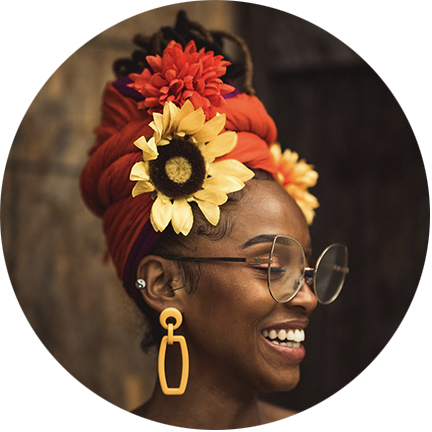 NIA JUNE is a Baltimore native, performer, author, filmmaker, educator, and dancer. Specializing in spoken-word, June has been the featured performer and guest speaker at events throughout the east coast. Some of which include Light City Baltimore, Artscape, and Art After Hours at the Baltimore Museum of Art. When June is not performing, she is teaching Dance and Poetry to youth through organizations such as Dew More Baltimore, Muse 360 Arts and Sensible Women Initiative. She has work published in Grub Street Literary Magazine vol. 67, Obsidian: Literature and Arts in the African Diaspora vol. 45.1, and the forthcoming issues of Lullwater Review and FIYAH. June's debut film, A Black Girl's Country featured in film festivals in Baltimore, MD, Washington D.C., Houston, TX, and Savannah, GA. In May 2020, June graduated from Towson University, where she was awarded the Presidential Scholarship from SWI for 'Excellence in Poetry.' Nia June was also recognized by Baltimore Magazine as Best Poet of Baltimore 2020. June's most recent project is a collaborative collection of poetry and photography with local cinematographer, Kirby Griffin. Their book, Paper Trails of the Undying, is an illustration of Baltimore's tenacious beauty. Nia June is a proud member of the Sensible Women Initiative Beta Chapter.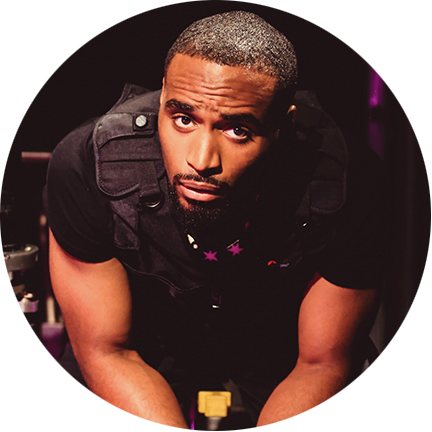 KIRBY GRIFFIN is a Cinematographer from the West Baltimore area of Maryland. A self-taught student of the still fairly young DSRL era. The pressure of having no real schooling resulted in an untiring work ethic, refusing to be undermined because of the lack of education. In turn, his trial and error served as his own personal schooling. Using the downtime from a 9 to 5 on weekends to film any and everything he could, with countless hours of study, he soon started to catch traction. With a background in performance arts, he applied the same storytelling tools to filmmaking. Combined with the rough surroundings of his environment, it created a particular perspective very unique to his home of Baltimore. Now, having a string of short films, commercials, a feature-length film, music videos, and documentaries under his belt, he has allowed his work to become his voice and has made a career through word of mouth, his street photography of his city, and his take on lensing the not so fortunate yet vibrant faces of black folk.
______________
FEATURED ARTISTS: