October 19 @ 4:00 am

 – 

October 22 @ 9:00 am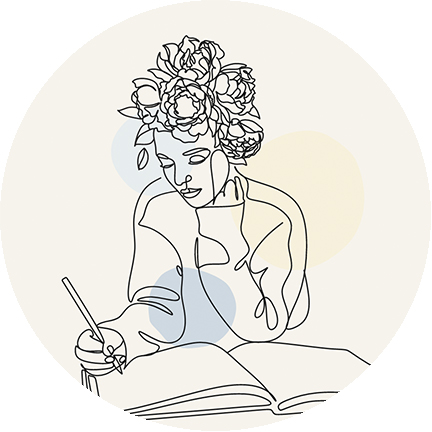 Historic Sou'wester Lodge & Vintage Travel Trailer Resort
3728 J Place
Seaview, WA 98644
Join us and find the balance between!

Scribente Maternum was formed out of a desire to find balance between our children as writing inspiration and their presence as a writing distraction. Our goal for our yearly retreat is to give you time to rest, recharge, and breathe. These are experiences that mothers don't make time for but so desperately need: meditation, mindfulness, and simply sitting in stillness. 
Join us for our next chance to write and rest together as a community of writing mamas at our 2023 Write Like a Mother Retreat at the Historic Sou'wester Lodge & Vintage Travel Trailer Resort in Seaview, Washington.
This year's facilitators include: Angela Garbes, Kimberly King Parsons, Shalanda Sims, Kristen Millares Young, and Emily Van Kley.
---
REGISTRATION
https://www.tickettailor.com/events/scribentematernum/872995?
The registration fee includes:
Time & space to write

Writer-moms community

Craft & writing-focused sessions with local writers & teachers

Mindfulness practices

Intentional movement
*Attention Maryland writers! Did you know you can use a Maryland State Arts Council (MSAC) Professional Development Grant to pay for retreat registration, lodging, and even travel! The Write Like a Mother retreat could be a completely free experience for you!
Follow this link to start the process. MSAC uses a rolling deadline, but we encourage you to apply soon.
For detailed information, including the retreat schedule, visit:
https://www.scribentematernum.com/writing-retreat
---
2023 Retreat Facilitators
An incredible group of facilitators and organizations will lead sessions throughout the Write Like a Mother retreat.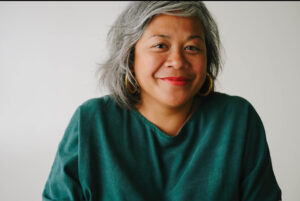 Angela Garbes is the author of Essential Labor: Mothering as Social Change, called "a landmark and a lightning storm" by The New Yorker. Essential Labor was named a Best Book of 2022 by both The New Yorker and NPR. Her first book, Like a Mother, was also an NPR Best Book of the Year, as well as a finalist for the Washington State Book Award in nonfiction. Her writing on care labor and the care economy has appeared in The Atlantic, The New York Times, New York Magazine, and featured on The Daily Show with Trevor Noah and Fresh Air with Terry Gross. A first-generation Filipina American, Garbes lives with her family in Seattle.
http://www.angelagarbes.com/
@angelagarbes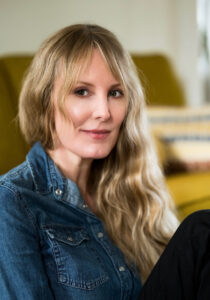 Kimberly King Parsons is the author of the debut collection Black Light (Vintage, Atlantic Books UK), which was longlisted for both the National Book Award and the Story Prize. Black Light was also a finalist for the 2020 Edmund White Award for Debut Fiction, the 2020 Texas Institute of Letters Best Work of First Fiction Award, and the 2020 Oregon Book Award. Parsons's story "Foxes" (published in The Paris Review) won the 2020 National Magazine Award for Fiction.
Parsons is the recipient of fellowships from Columbia University, Yaddo, Hermitage Artist Retreat, the Oregon Arts Commission, Regional Arts and Culture Council, and the Sustainable Arts Foundation; her fiction has been published in The Paris Review, New York Tyrant, Black Warrior Review, No Tokens, Kenyon Review, and elsewhere. Her latest book We Were the Universe a novel about Texas, motherhood, and LSD comes out May 2024 by Knopf. She lives with her partner and sons in Portland, Oregon.
https://www.kimberlykingparsons.com/
@kimberlykingparsons
Session Details:
Let the Given World Recede: Games for Breaking Blocks
"When I sit down and start writing, I feel the given world recede, and I can just play."
—Sam Lipsyte
Remember when you were a little kid, playing on the floor for hours and hours? Our best writing days are often imbued with that same sense of timelessness, freedom, wonder, and escape—in other words, our work often works best when it feels like play.
In this learning session and generative writing time, we will tap into a playful mindset by using silly rules, games, and obstructions to unlock problematic works and/or generate new material. Bring a laptop or a notebook and pen!
***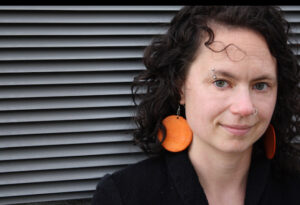 Emily Van Kley is a queer poet and circus artist currently based in Olympia, Washington. Her poetry collections are The Cold and the Rust, winner of the Lexi Rudnitsky First Book Prize, and Arrhythmia, both from Persea Books. Emily has received fellowships from the Civitella Ranieri Foundation and the Vermont Studio Center, and her work appears in numerous publications, including editions of Best New Poets and Best American Poetry. When not writing, she can often be found teaching or performing aerial acrobatics.
https://emilyvankley.com
Session Details:
The Art of Omission: Trusting Ourselves to Say Less and Mean More
In this session, we will explore some of the poet's most powerful tools—whitespace and omission—for their ability to expand the stories we tell in any genre. From erasure poetry to our own revision processes, we will learn techniques of radical subtraction, creating space for generative strangeness and encouraging a multiplicity of meanings to emerge.
***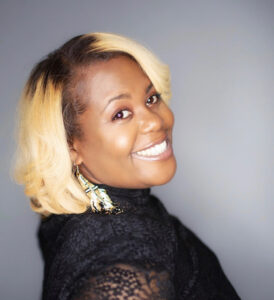 Shalanda Sims is a happily married wife and proud mother who is also a multi-disciplinary artist and native Oregonian. She is the founder and executive director of World Stage Theatre and a professional actress. Favorite credits include The Pirates of Penzance with the Oregon Shakespeare Festival at Portland Opera, Color Purple at Portland Center Stage at The Armory, and Gospel Christmas at Oregon Symphony. Shalanda studied theater at the University of Portland, and English at Portland State University, is the author of Night Rhythms; The Hooded Quilt Series, and Full-Time Woman Blog. She is a Dramatist Guild, American Guild of Musical Artists, Actors Equity Association member and has written several plays including Church Girls, Vanport, Who I Am Celebrating Me and Redefining Alberta. Some of her film and television
credits include The Hunted (Paramount), Secrets of Successful Dating (Otter Creek), and Faith (Camp Productions). Shalanda stays involved in her community and currently sits on the Portland Public School Master Arts Education Plan. She is an advocate for real change and above all, enjoys spending time with her family.
www.shalandasims.com
@shalanda_renaessance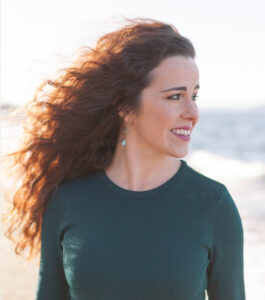 Kristen Millares Young is a journalist, essayist, and author of the novel Subduction, named a staff pick by the Paris Review and called "whip-smart" by the Washington Post, "a brilliant debut" by the Seattle Times, and "utterly unique and important" by Ms. Magazine. Winner of Nautilus and IPPY awards, Subduction was shortlisted for the VCU Cabell First Novelist Award and named a finalist for two International Latino Book Awards and Foreword Indies Book of the Year in 2020. Her essays, book reviews, and investigations appear in the Washington Post, the Guardian, Literary Hub, and the anthologies Advanced Creative Nonfiction, Latina Outsiders, and Alone Together, winner of a 2021 Washington State Book Award. A former Prose Writer-in-Residence at Hugo House, she is the editor of Seismic: Seattle, City of Literature, a finalist for a 2021 Washington State Book Award. Kristen was the researcher for the New York Times team that produced "Snow Fall," which won a Pulitzer Prize. She is the 2023 Distinguished Visiting Writer for Seattle University and the University of Washington Bothell Master of Fine Arts program.
www.kristenmyoung.com
@kristenmillares
Session Details:
Generative Writing in Homage to Audre Lorde's "Uses of the Erotic: The Erotic as Power"
"There are many kinds of power, used and unused, acknowledged or otherwise. The erotic is a resource within each of us that lies in a deeply female and spiritual plane, firmly rooted in the power of our unexpressed or unrecognized feeling."
In this session, we will tap into the erotic by way of Audre Lorde's essay "Uses of the Erotic: The Erotic as Power." Through a series of prompts, attendees will channel that power which Lorde describes.
---
https://www.tickettailor.com/events/scribentematernum/872995?
A handful of rooms remain at the beautiful Sou'Wester Lodge in Seaview, Washington. Our steep discount is available until October 1st, or until our block of rooms is gone.
Rooms still start at just $61/night, but many sleep more than one person. Grab a buddy and save even more. All the necessary details will be sent automatically after you register.
Interested in registering with a group of writing buddies? Reply to this email to ask about our group discount. We love writing with friends! And we love making space for groups who already write together and inspire each other.
*Registration does not include lodging. Room rates for your entire three-night stay will range between $183+tax and $463+tax total. A link to book lodging at the special retreat price will be provided upon event registration.
---
What mothers say about our Write Like a Mother retreats …
Emily from Portland…
This space touched me immensely. The words and ideas were great reminders and inspirations for my daily life!
Valerie from Baltimore…
What a wonderful weekend! I felt as if I have been walking on holy ground. Thank you for imagining a space for women who have committed themselves to the work of mothering.
Nancy from West Virginia…
I felt like I found my people, and I knew NO ONE before this weekend.
Efua from Maryland…
Everything was truly wonderful! The teacher-guided art and writing sessions that covered various topics worked really well. Incorporating movement and meditation was perfect. I really appreciated the support of local businesses and group instructors.
Dorothy from Maryland…
I appreciated the focus on mindfulness and movement…the inner focus.
Kate from Minnesota…
This entire weekend was better than I could have imagined. Not one time was I thinking about would else I 'should' or 'could' be doing. That hasn't happened in far too long.